June 30, 2019 – Hartford, WI – Law enforcement from Washington County are on scene of a tactical situation on Highway 60 in Hartford.
The initial call came in around 3 p.m. Sunday afternoon June 30. Few details are being released at this time however authorities confirm the road is closed between Wacker Drive and Pond Road.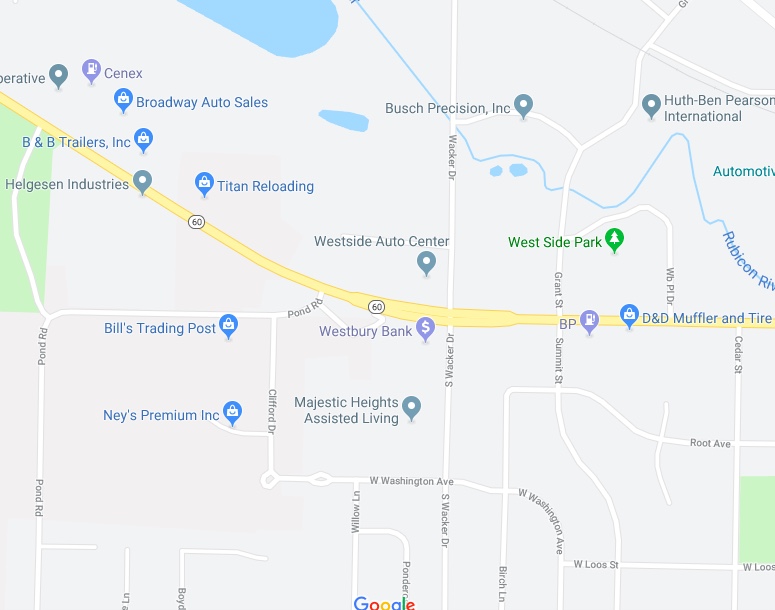 This is an active story and more details will be posted when information becomes available.
Photo credit: Google Maps