Take a look inside the Kettle Moraine Playhouse in Slinger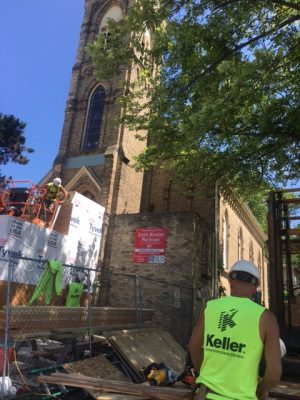 August 15, 2017 – Slinger, WI – Have you seen what Keller Inc. is building now?  
Neighbors in Slinger are keeping a close eye on the transformation of the former St. Paul's Church, 204 S. Kettle Moraine Drive.
 According to the Wisconsin Historical Society, the Gothic Revival style church was built in 1886. It was last surveyed in 1977. The wall material is made of "cream brick" and in 2016 the building was purchased by Kettle Moraine Players.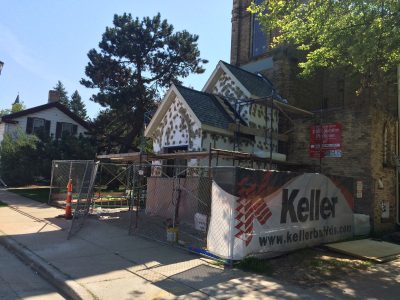 Keller Inc. of Germantown is managing the entire project.
"The exterior is getting two new additions along with some new concrete in the front and the driveway on the west side," said Scott Lausten, Design/Project Manager and company Co-Owner.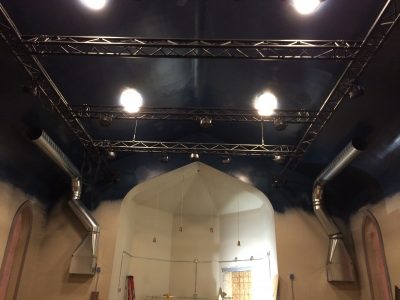 "Theater lights and trussing have been hung from the ceiling, new lights, electrical, plumbing, and HVAC are all in the process of being installed.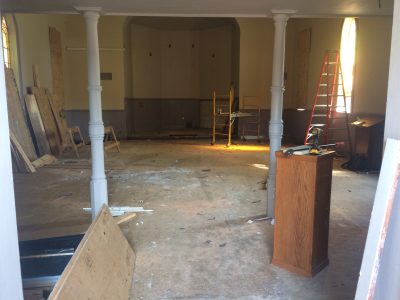 "A new stage, theater catwalk, grandstands, balcony seating, bar, and flooring will all be installed within the next few weeks. Some of those items are being completed by the owner," said Lausten.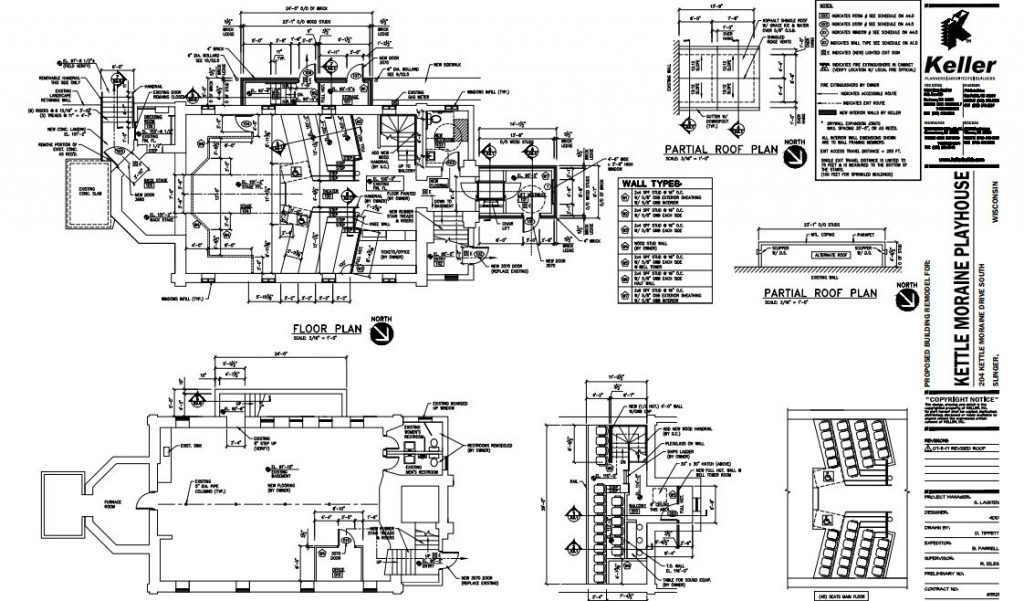 On a theater note:
The Kettle Moraine Players are on track to "open the Playhouse this fall" with a five-show season. Work sessions at the Playhouse got underway this evening.
According to Kettle Moraine Players founder John Brandl, "This week we will be framing catwalks, repairing the top of the balcony railing, carpentry work in the balcony and possibly the basement and we will do some cleaning whenever we get somebody who prefers that work. There is great satisfaction in seeing what you've accomplished in just a few hours."
The inaugural season is set to get underway October 20, 21, 26, 27 and 28 at 7:30 p.m., October 21 at 4 p.m., October 22, 29 at 2 p.m.