Teen arrested in bomb scare at Hartford Union High School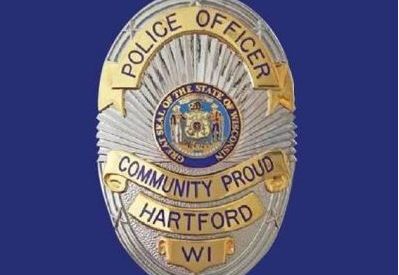 May 11, 2017 – Hartford, WI – Police in Hartford have arrested a 17-year-old student in connection with a reported bomb scare at Hartford Union High School on Wednesday.
Authorities arrested the Hartford Union High School student Thursday morning.
Charges of Making a Bomb Threat and Obstructing an Officer have been referred to the Washington County District Attorney's office for review and prosecution against student.
Authorities also determined threats made in this incident were completely baseless, and that at no time was there an actual explosive device either on Hartford Union High School grounds or in the possession of the suspect.
At approximately 11:45am, on Wednesday, May 10, 2017, Hartford Union High School Staff reported the discovery of a note indicating that there was a bomb in the building.  HUHS Staff notified the Hartford Police Department and requested their assistance in performing an informal search of the facility.
Assistance was later requested from the Milwaukee County Sheriff's Department's bomb squad to perform a formal inspection of the facility.  After completing their check of the facility an "all clear" was issued at approximately 3 p.m.  No explosive devices were located.
It should be noted all suspects enjoy the presumption of innocence.  The state must prove all charges at trial.