Testimonials: Your column and coverage is amazing!!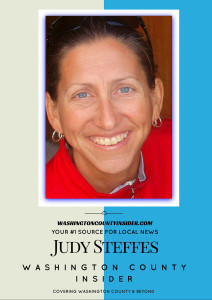 March 7, 2016 – Michelle Klos-Gonzalez – You are quick to find out information. Plus, it is positive news about current events. I believe that is why it has taken off. I now live in Northwestern Milwaukee and there is too much negativity. As a former Milwaukee native, I am sure you know what I mean.   I hope to meet you one day, soon. Have a good night.

My father, Ronald Klos, was President of the BBA in the 90's. He owned Rozon Vending at 1718 North Main Street in Barton. I lived there from 1983 – 2000. I totally appreciate the work that you are doing in Barton. In fact, I had to pick up a donation of Lithia Beer on Friday. So, I stopped to see Essie and Hank. I also had lunch at Sandy's Cafe.
Michelle – I am not surprised that your page has taken off. Your column and coverage is amazing. If you decided to expand to Menomonee Falls, it is my new neck of the woods. I always enjoy reading your news report daily. Be well.
Vicky Vondrachek Hopp – Thanks Judy for the wonderful update. I only receive my local news from the Washington County Insider. Looking forward to visiting the new store in downtown West Bend.
March 2, 2016 – Karen Liepert Thank you for giving us the news timely and accurately. Also love the human interest stories and keeping us updated on local events

March 2, 2016 – Deb Anderson You have been doing a great job, Judy! In fact, I often hear people asking "what happened to…" – then getting the response "Have you checked Washington County Insider? You can usually find out there."
March 1, 2016 – Cindy Gripentrog Doughty – I want to personally thank you for all your posts. I am the mother of one of the officers involved from the bank robbery. I appreciate being able to keep up to date on what is happening in the community. I lived in West Bend for over 21 years, worked at West Bend Clinic for all of those years as well as raised my daughters here as a single parent. I now live in new London but visit monthly. Thank you again.

March 1, 2016 Johnny Skidmore – Thank you, Judy, for all the coverage you have given Quinn. She's enjoyed it and we all really appreciate it. I find myself checking the Insider several time daily to find out what's going on in the area. You're providing a very valuable service. Thanks again.
Tom T. – Judy, my dad has Alzheimer's. I understand the task at hand as a caregiver. Nancy Reagan was a heck of a provider for her husband for 10 years with the disease. Thank you for raising money and awareness. I look forward to following your posts over the next few days.