West Bend, WI – The Bend was saved because of the community and people like you.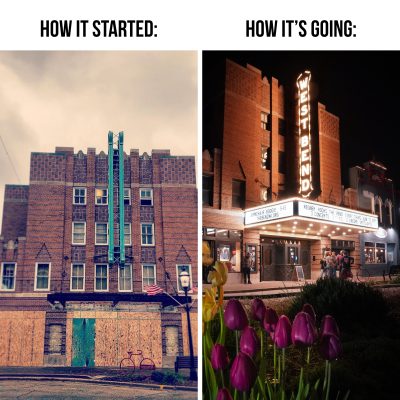 The Bend has hosted 30 concerts throughout the past 18 months. If you don't recognize Kat Perkins' name, that's ok. Our community has come to trust that we put world class talent on stage.
You've hopefully enjoyed bands such as Chicken Wire Empire, Whey Jennings (grandson of Waylon Jennings), Armchair Boogie, Chain Station, and Tallan, to name a few.
Now add Kat Perkin's name to the list. Trust us, trust in the incredible live music we continue to put on our historic stage and get your tickets to support live music in our community at The Bend.
Friday night will be an intimate experience where guests will get up close and personal with a star and Saturday night's performance will be a community gathering with free student tickets available.
All ticket proceeds will be, as always, put right back into programming and bringing entertainment to our community.