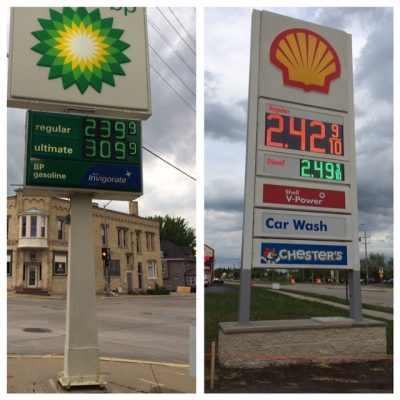 May 23, 2017 – Washington Co., WI – If you didn't fill your gas tank on Monday, better hurry while you can still find a station that hasn't increased prices before the Memorial Day holiday weekend.
Prices at all Slinger stations jumped six cents to $2.39 for a gallon of regular unleaded, while over a third of West Bend stations went up seven cents to $2.42 a gallon.
Allenton, Hartford, Jackson, and Kewaskum had not raised prices as of Monday afternoon.
Memorial Day is Monday, May 29.