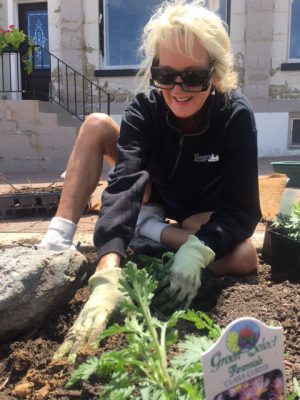 May 23, 2017 – West Bend, WI – Volunteers joined in with crews from the city of West Bend and members of the Business Improvement District to take part in a Spring Clean-Up Day in downtown West Bend.
Trays of plants and flowers courtesy Roots and Branches were used to brighten plots on Main Street.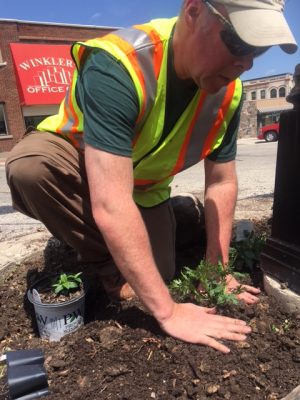 West Bend Park & Rec director and recent Betty Pearson Community Leadership Award winner Craig Hoeppner put the business end of a shovel to use as other volunteers spread mulch and put a general spring shine on the downtown.