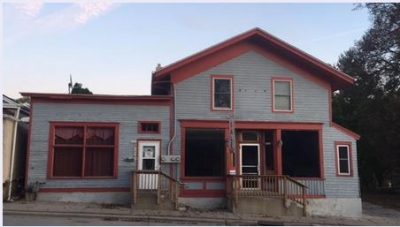 Oct 23, 2017 – Barton, WI – The old Otten's Food Market, 1805 Barton Avenue is for sale. The building also includes residential units at 1803 and 1807 Barton Avenue. The property has had many lives; the most notable is when Gene and Susie ran it as Otten's Food Market. That business was an institution in Barton…. as was Gene's black "discount" pen.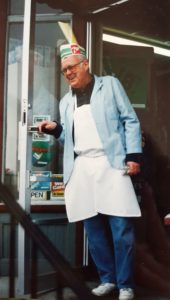 Gene Otten was a God-fearing man and had a long history of helping his neighbors. Gene owned and operated Otten's Food Market for over 50 years, serving customers in the Barton area. He loved his work and always made sure the people of Barton were taken care of.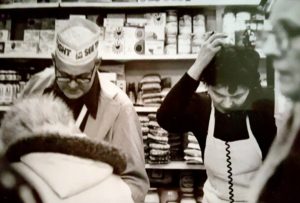 The building is for sale by owner. The property includes the retail/office space and a couple of separate apartments. The property is assessed at $151,000.  The asking price is $139,000.
Call or text Henry for more information at 414-eight 81-908 six.
On a history note: Gene Otten died June 11, 2016. Below is a note from Jay Stone, which was posted following the news of Gene's death on WashingtonCountyInsider.com
Mr. Eugene Otten, a true Barton Icon. Growing up in Barton felt like a privilege to me as a young man. Barton was a family, Gene was like the father. I worked for Gene and Suzie stocking shelves, shaking rugs, delivering groceries and fetching his nightly drink from the Long. Branch. "Amen Brother" was very common to hear from Gene's mouth a man who cared more about his friends and customers I've never met! He marked down the price of every item purchased, always made me laugh thinking why he'd have me price as i stocked the shelves.
Gene had a drawer with cards, every card in that drawer was a credit extended to his customers. Not only would he give out his groceries on credit he would have Cora deliver them for free.
I know that man had a HEART of GOLD !!!
All in fun but us kids would stack the milk crates as high as we could behind the building then knock them over knowing Suzie would come out yelling at us damn kids. Jake , Mark or myself would have to restack them before we left work.
I had the pleasure of growing up living next to one of the most incredibly caring man I've known. Gene spoke at my father Max Stone's funeral, he spoke well of my father and declared him a man of service. I guess this is my chance to recognize and thank Mr. Eugene Otten for all he unknowingly taught me as a unruly teenager. Genie was truly a blessing and a man of service to all who were lucky enough to have known him. Thank you Mr. Otton for the memories brother may you walk the streets of gold nobody's more deserving than you my friend ! R.I.P Gene til we meet again Jay Stone