August 15, 2019 – West Bend, WI – The old Egbert & Guido's Citgo station, 1300 E. Paradise Drive, in West Bend met its demise today as crews tore down the building on the corner of Paradise Drive and River Road.
It was Dec. 22, 2018 when owners George and Kathy Muth confirmed they had sold the business and building to Kwik Trip.
"It wasn't an easy decision but it made sense," said Kathy Muth.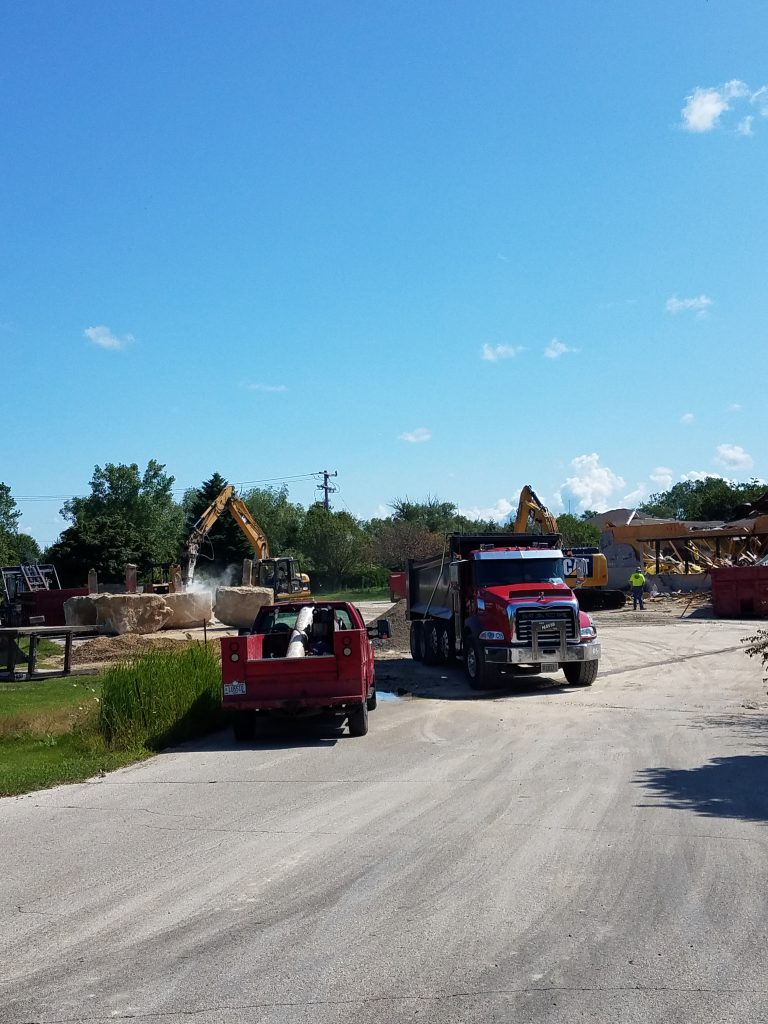 The corner of northwest corner of Paradise Drive and River Road has been in the Muth family since 1847.
"That was always farm field," said George Muth. "It was corn, soybeans and hay and I farmed it when I was young and I was fifth generation to farm it."
George remembered all four corners were farm field and Paradise Drive was "a very skinny, one-lane road."
Plans for the new east side Kwik Trip include a car wash, 20 fueling stations, and it's anticipated the location will offer 20-25 jobs.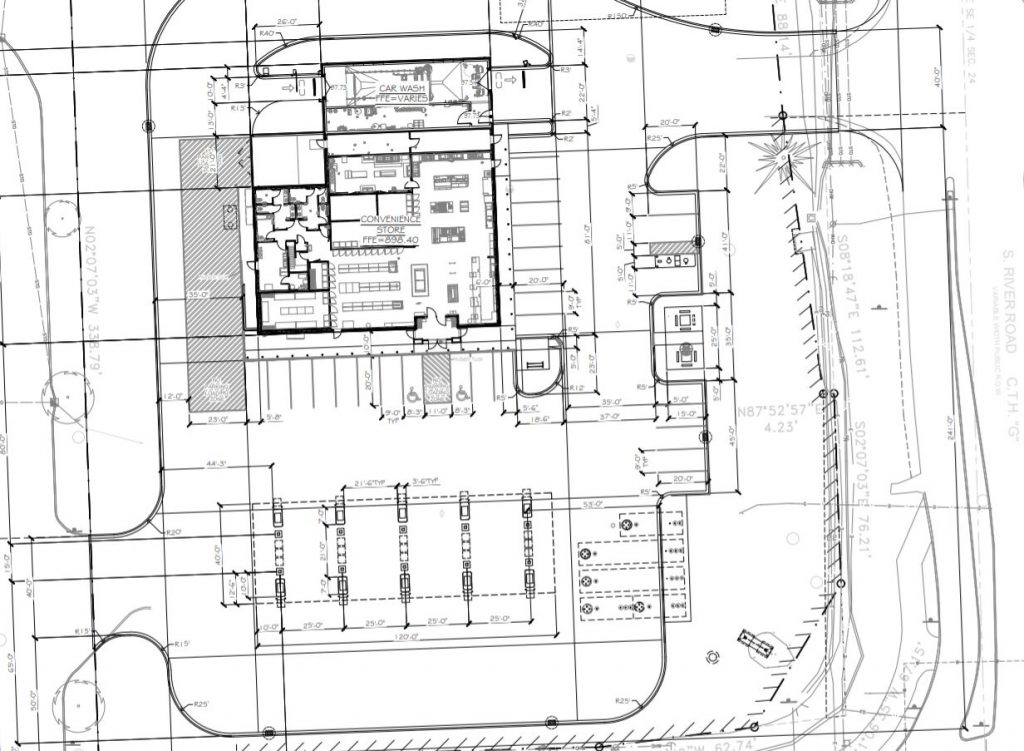 The convenience store will also be flipped and face River Road and the roundabout off Paradise Drive. It's a different setup than what Egbert & Guido's offered.
Construction, according to Kwik Trip, was set to get underway in 2020.
There will soon be four Kwik Trips in West Bend with stores on Silverbrook Drive, S. Main Street and Decorah Road, Highway 33 east (the former East Side Mobil), and the store on Paradise Drive and River Road.
Photos courtesy Kris Schommer