November 19, 2022 – West Bend, Wi – A devastating day of mourning at Shalom Wildlife as two of the baby tigers have died. Zoo owner David Fechter said they are "heartbroken."
He gave permission to share the news.
With broken hearts we are saddened to tell you that Nina and Khan died early this morning.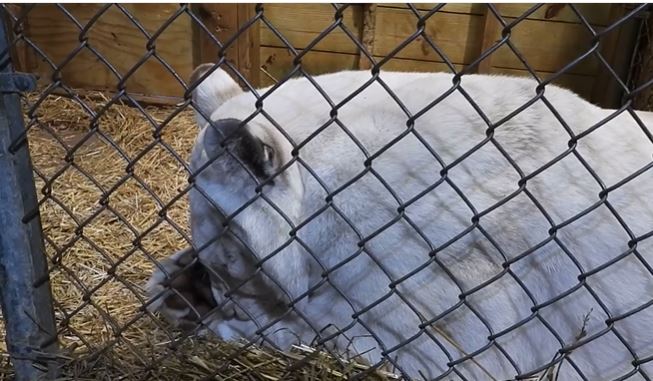 Upon arriving at 7 a.m. Ginger greeted me as she was leaving the holding area. She was very upset and was making the same deep moaning sound she did when Goliath passed.
When she saw that I was going to open the den door she turned around and followed me into the den. When I opened the den door I saw Charlotte, King, and Nina who was lifeless. I quickly locked Ginger out of the den and immediately tried to resuscitate Nina which was unsuccessful.
I then entered the big enclosure searching for Khan. I found him in the frozen pond.
What I believed happened was this morning at first light Nina and Khan were playing on a partially submerged log down by the pond. They slipped off the log and onto the slushy ice-covered pond.
Click HERE for more details on the 5 tiger cubs at Shalom Wildlife
The mushy ice broke, and they fell through the ice. Tigers are excellent swimmers but as they tried to pull themselves up on to the ice it kept breaking through.
Exhaustion and the frigid water temperature was more than their little bodies could handle.
Ginger retrieved Nina and placed her in the den and was on her way to get Khan when I had arrived.
As you can imagine Ginger is completely crushed and is in crying in the tiger way. King and Charlotte try to comfort her for they too can feel the loss.
Ginger, Charlotte, and King will be kept in the holding area for the time being.
Rest in peace our dear Nina and Khan.