Timmer's Resort has been sold
Dec. 14, 2018 – Big Cedar Lake, WI – There's a new owner for Timmer's Resort on Big Cedar Lake.
It was August 23, 2018 when the story ran on WashingtonCountyInsider.com that George Prescott and his wife Judi confirmed Timmer's Resort was up for sale.
"I decided after 10 -12 years I have a nice sense of accomplishment that I brought the resort back to life and I'll turn it over to somebody else now to let them take it on," George Prescott said.
The new owner is F Street Hospitality in Milwaukee. "We are looking forward to celebrating the history and tradition that makes Timmer's Resort so special," said owner Scott Lurie. "And to ensure guests receive the same experience they've grown accustomed to after all of these years."


Lurie said the name of the resort will remain the same. "It will be business as usual; we are changing very little," he said. "We're buying a great brand and that's why we're excited for this opportunity."
Timmer's Resort has a number of outstanding gift cards and Lurie said all of those will be honored and accepted. "At some point we will eventually start issuing new gift cards that can be redeemed at our other Hospitality Restaurants but anything existing will be honored."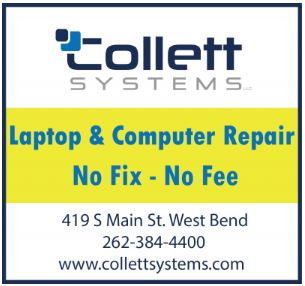 Lurie has been visiting Timmer's Resort for the past two years and was familiar with the area. "That's what attracted me to this purchase," he said. "I had an opportunity to go out on the lake and I fell in love with it."
The current general manager of Timmer's, Fran LeGrand Wagner, is retiring today, Dec. 14, and her position will be filled by Ashley Feucht Gregoriou of West Bend. She most recently worked at Shully's in Thiensville and Centennial Bar & Grille in Mequon.
George Prescott has been working on the sale of Timmer's for several months. "The business is in good hands," said Prescott. "
The closing on the sale happened Friday morning, Dec. 14 and Prescott said he was feeling a little "spent."
"This was a difficult decision but very bittersweet," he said.
"I liked Scott because he was the most proactive on where he thought he could take Timmer's Resort and restaurant. I think they're going to do some good things for Timmer's, the community and Big Cedar Lake."
Asked what he's going to do now with all his free time Prescott said one thing. "Grandkids. Grandkids," he said. "I haven't succeeded much in the past with retiring but I think this time it's going to stick."
The Prescotts, who live on Big Cedar Lake, paid $1.75 million for Timmer's Resort and restaurant in October 2007. That was a little more than half the original $3.49 million asking price.
Today's sale price has not been released.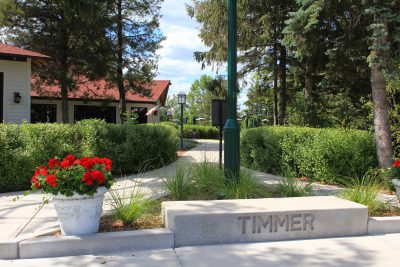 Prescott qualified Timmer's as "a special place."