Tom O'Meara drifts back to West Bend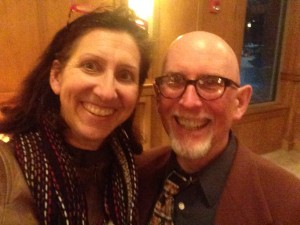 Former West Bend alderman and mayoral candidate Tom O'Meara was spotted at his old stompin' grounds this week as he returned home for the funeral of Virginia O'Meara.
"What do I miss most? The people," said O'Meara.  "I'm glad to be back where people drink!"
Tom and his wife Ellen moved to Utah last summer.  O'Meara was walking around in a boot type cast – an skiing injury that wasn't slowing him down.
Look for O'Meara on Thursday as he may be holding down a stool at a downtown establishment.