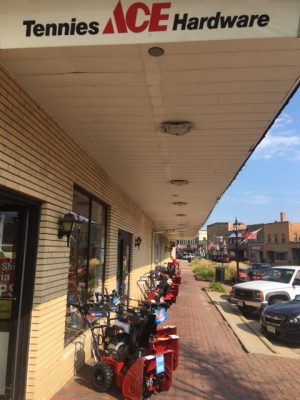 Sept. 26, 2017 – West Bend, WI – As fall temperatures soared into the 90's Monday the fellas at Tennies Ace Hardware in downtown West Bend rolled out the snowblowers.
"It's perfect weather. Just what everyone is thinking about," said store owner Todd Tennies.
Thoughts??
And speaking of colder months and snow …. a couple weeks ago Mountain Outfitters pulled its snowboards and ski apparel onto the main showroom.
On a side note: The annual West Bend Christmas Parade is 62 days away.