October 8, 2020 – West Bend, WI – There's a new pizza franchise opening in West Bend.
Toppers Pizza is opening at 210 N. 18th Avenue in West Bend.
The national pizza chain is known for its cheesy offerings, high-quality pizza, Topperstix and wings with a signature Wisconsin flair.
The 25-year-old Wisconsin-based pizza brand is owned by Scott Gittrich who founded the company in 1991.
The manager is Tim Fruik from the Stevens Point location.
This will be the 20th corporate location and the 67th location total (including franchised locations)
Toppers plans on hiring 30-40 team members from West Bend.
"We're thrilled to open a store in Wisconsin again," said Simona Ebner marketing manager for Pizza People, Inc. "It has been a few years and we're happy to come back to our roots as a Wisconsin-based company. West Bend is the perfect fit for us and we are so excited to be a part of this community."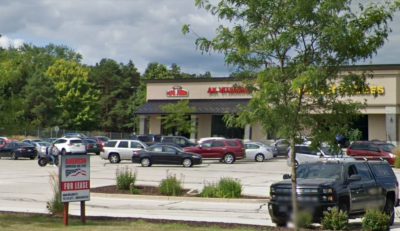 Toppers Pizza is opening in the former Papa John's location and it will utilize the endcap of the strip mall for curbside pickup and no-contact delivery.
Toppers is slated to open October 26.
Click HERE to look at the menu of amazing house pizzas with a variety of creative toppings as well as the signature item- Topperstix.
The phone number is (262) 343-7575. Hours are 10:30 a.m. – 1 a.m. Sunday through Thursday and 10:30 a.m. – 2 a.m. Friday and Saturday.
Adam Williquette, president of American Commercial Real Estate handled the transaction.