October 24, 2020 – West Bend, Wi – New facade signs arrived Friday for Toppers Pizza. The Wisconsin-based franchise is opening a store in the endcap of the Sendik's strip mall on 18th Avenue.
Toppers Pizza is prepping to open October 26. The store is expected to hire 30-40 team members from West Bend.
The national pizza chain is known for its cheesy offerings, high-quality pizza, Topperstix and wings with a signature Wisconsin flair.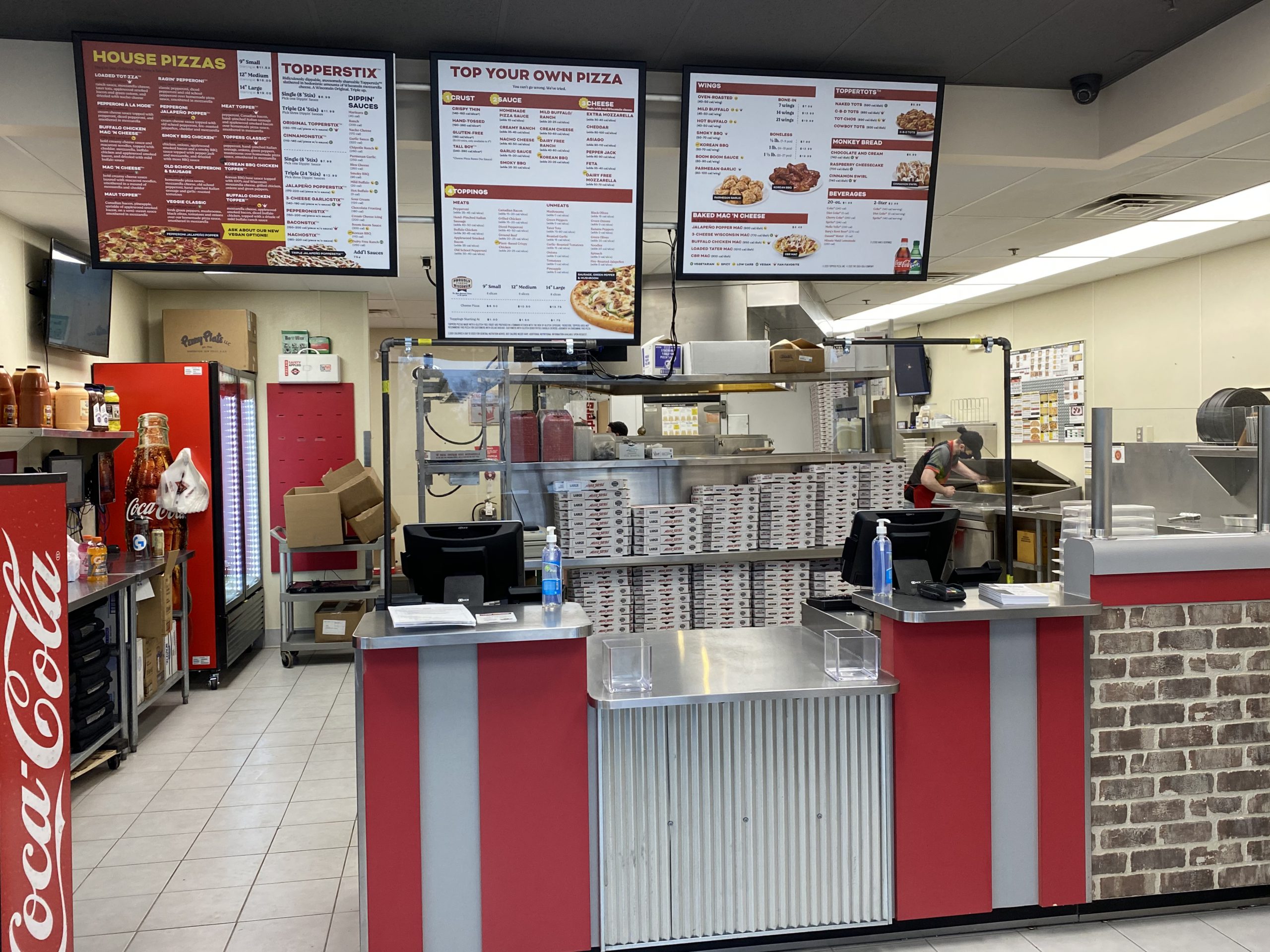 Tim Fruik will be manager of the West Bend store.
Toppers Pizza is opening in the former Papa John's location; it will utilize the endcap of the strip mall for curbside pickup and no-contact delivery.
Click HERE to look at the menu of amazing house pizzas with a variety of creative toppings as well as the signature item – Topperstix.
The phone number is (262) 343-7575. Hours are 10:30 a.m. – 1 a.m. Sunday through Thursday and 10:30 a.m. – 2 a.m. Friday and Saturday.
Adam Williquette, president of American Commercial Real Estate handled the transaction.