Tough day for UW-WC Wildcats on the road in Manitowoc | By Mitchell Bury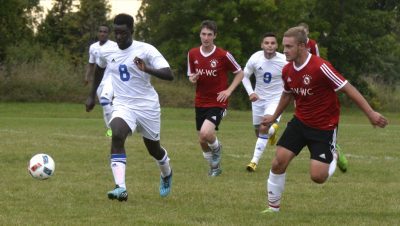 Oct. 4, 2017 – Washington Co., WI – The UW-Washington County soccer team traveled to Manitowoc on Wednesday night to face off against Silver Lake College.
The final score was 10-0 with Manitowoc coming out on top. Corey Donovan had 15 saves in goal.
The next match is Saturday, Oct. 7 at the university against the UW-WC Alumni.