Train vs. pedestrian accident on Kettle Moraine Drive in Slinger
March 8, 2019 – Slinger, WI – Slinger Police are on scene of a reported train vs. pedestrian accident. It happened after 9:30 p.m. at the railroad crossing on Kettle Moraine Scenic Drive right near Stork Road before you go up the hill past E.H. Wolf & Sons.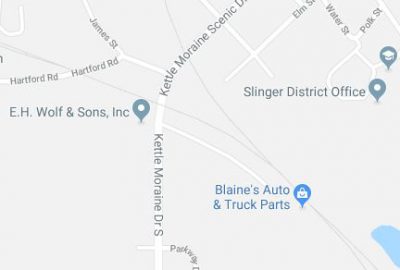 Early word is the accident was between a Canadian National Railroad train and a pedestrian.
Slinger Fire Department is on scene reportedly searching the area for the body.
Slinger Police, Lifestar and Washington County Sheriffs are also on scene.
More information will be posted when details become available.