Hartford, WI – There will be a Tree of Life celebration on Wednesday, December 2 in Hartford.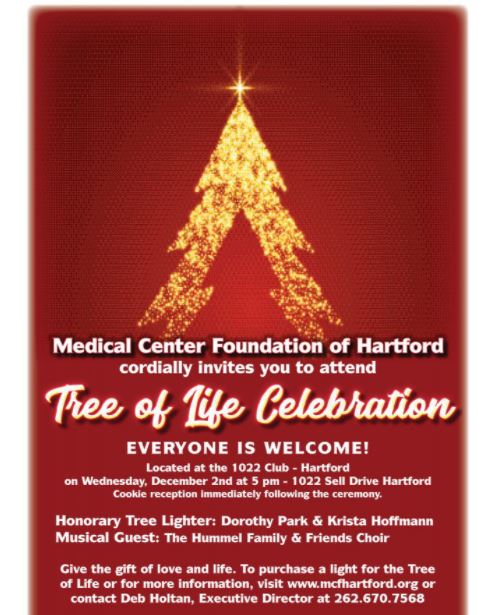 The weather is going to be perfect for this event. Hope you all can join us for this celebration of life and service to those who need help with lifelines in our community.
It is at the 1022 Club – 1022 Sell Dr. Hartford. EVERYONE is welcome. See you at 5 p.m.