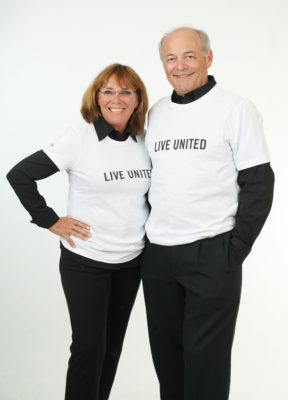 Nov. 25, 2016 – West Bend, WI – There was a pall cast over the community of West Bend this week as neighbors try to wrap their head around the recent deaths of Tom Strachota, Doug Devenport and Dan Fuge.
There is a sense of shock from many regarding the news of Strachota's death; he died suddenly following a heart attack Monday night at Pleasant Valley Tennis Club.
Friends and neighbors are recalling Strachota as a man of conviction and community spirit.
"Tom had a real commitment to West Bend," said John Rozek. "It showed in his family's commitment to Regner Park and he was very involved in all different aspects."
Robb Mehring golfed with Tom Strachota during a Notre Dame outing at the West Bend Country Club.
"He was really a great person. He always made everyone feel important." said Mehring. "They say you are remembered not by how you treated people but how that person made you feel and Tom made people feel important and respected. I will never forget that about him."
Tom and Patty Strachota were involved in a variety of community projects. The pair teamed with local civic organizations and helped refurbish and dedicate the Strachota bandstand at Regner Park in 2010. It was part of the 75th anniversary celebration of Regner.
The Strachotas also co-chaired the 2015 United Way Campaign in Washington County and they were part of Roots & Branches.
Robby Robrahn was part of the 2015 campaign. "Tom was quiet but he always had that smile," said Robrahn. "Tom was one of our celebrities last year during our fundraiser for Roots & Branches. He was very community minded and a backbone of the Strachota family."
Strachota was general manager at Dairyland Seed in Kewaskum; the company started by his grandfather Simon in 1907.
Word of Strachota's death rocked the agricultural industry. Strachota had leadership roles within the seed industry, and the American Seed Trade Association.
Gary Leeper, a sales leader at Dairyland Seed, was quoted by industry publication Seed World.
"It is truly a sad day for all of us as we have lost not only our leader, but a dear friend to every one of us," said Leeper. "Few people enjoyed their dealers, customers or co-workers more than Tom. He always carried a smile and was genuinely happy to see and talk with everyone with whom he came into contact.
"Tom's death is a tragic loss for all of us who considered him a close friend and co-worker as well as a loss for Dairyland Seed, our dealers, the community of West Bend, the state of Wisconsin and the U.S. seed industry," said Leeper.
George Prescott, local philanthropist and owner of Timmer's Resort, said he remembered when Tom paid him a visit, prior to August 2008, when Dairyland Seed was sold to Dow AgroSciences.
"He came to me when he was thinking about selling the company and I was kind of flattered by that," said Prescott.  "I thought the world of him. He had a responsibility to the family, who were his stakeholders, and he took very good care of family, shareholders, customers and suppliers."
Prescott said it was also quite a compliment that Tom was pursued by Dow AgroSciences. "They kept him on for about five years after the sale, which is almost unheard of," he said. "Tom was always taking the high road, representing strength and leadership. He always just did a great job."
A Mass of Christian Burial will be Monday, Nov. 28, at 6 p.m. at St. Frances Cabrini Catholic Church. Visitation will be at the church on Monday from 2 p.m. until 5:30 p.m.  Burial will be in Holy Angels Cemetery.