Washington County, WI – Wednesday night is Trivia and Tacos at Bilda's Friess Lake Pub, 4493 Hwy. 167, Hubertus, WI.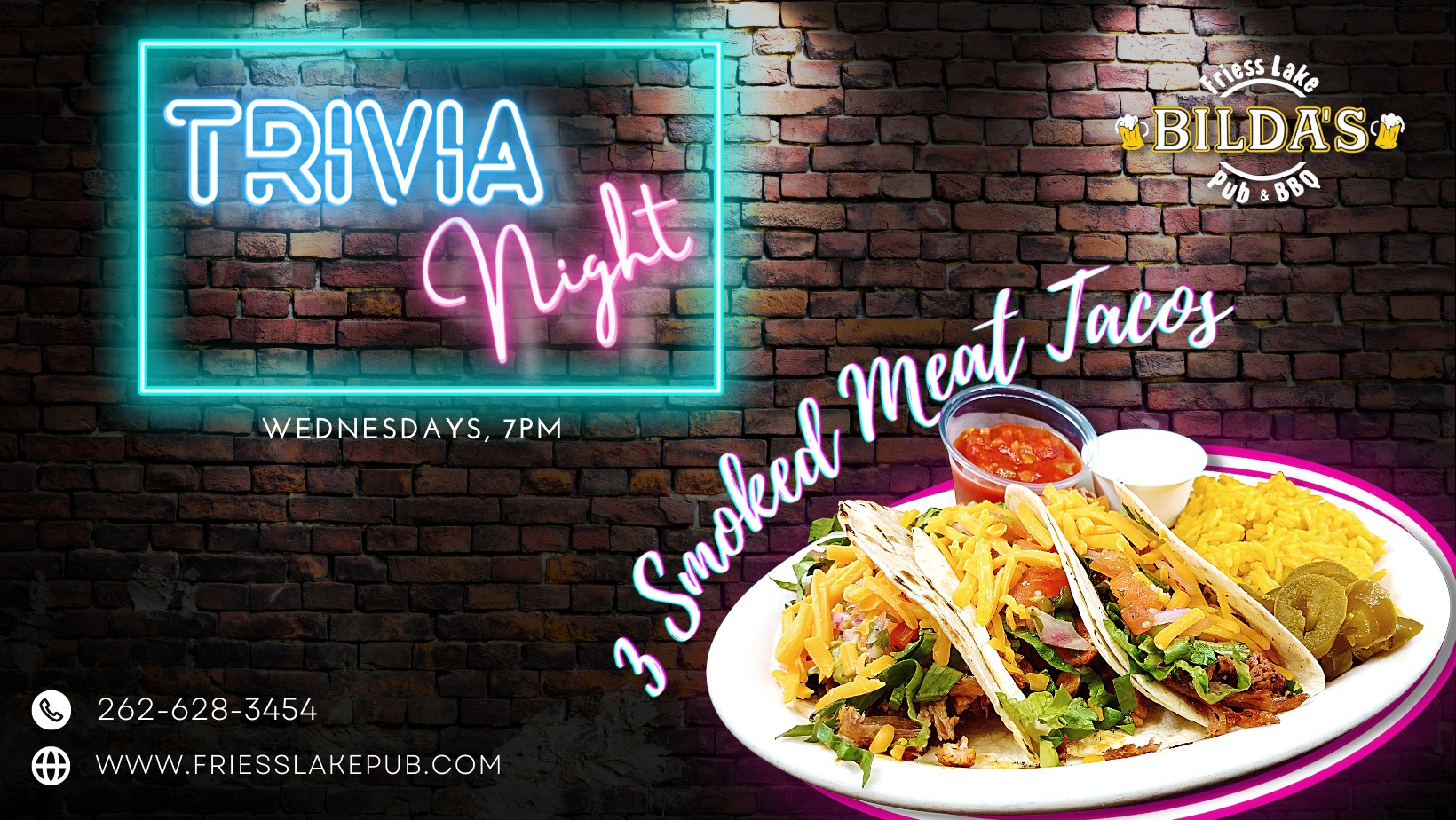 You supply the answers and we'll provide the special – our delicious 3 smoked meat tacos (pulled pork, beef brisket or chicken) which can bring you to Mexico in just a bite.
Trivia starts at 7 p.m.
Bilda's Friess Lake Pub is located on the corner of Hwy. 164 and 167.
Don't forget…Thursday's special is our broasted chicken dinner. Bring the family!