Tuesday, April 4 is the Spring Election. Check out all the races in Washington County.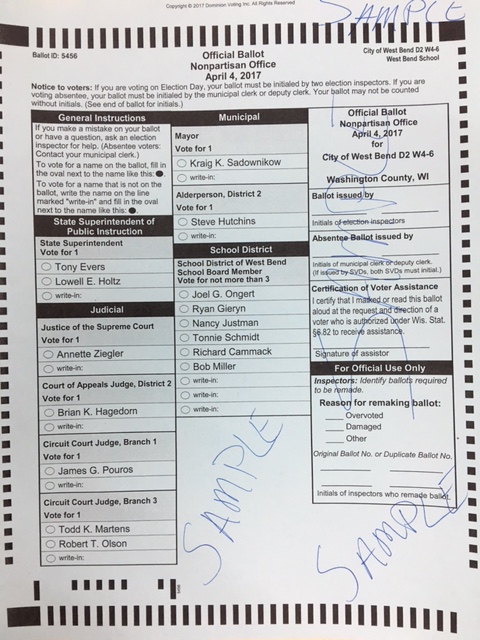 April 2, 2017 – Washington Co., WI – Tuesday, April 4 is Election Day. The city of West Bend ordered 1,750 absentee ballots and 7,550 regular ballots.
Below is a list of all races across Washington County.  Polls will open at 7 a.m. and close at 8 p.m.
There is now a write-in candidate in the Kewaskum School Board race. Doug Gonring filed papers last week to run as a write in.
Voters are reminded to bring an ID to the polls.