June 2, 2020 – The manager at Tuesday Morning, a home decor store in the West Bend Plaza, said they will remain open for business.
Corporate announced it had filed bankruptcy and will close 132 of its nearly 230 locations.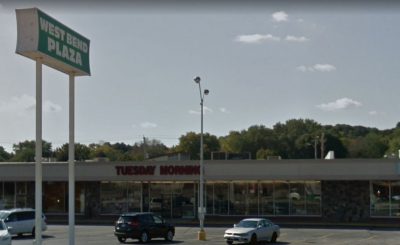 The West Bend store, 828 S. Main Street, first reopened last Friday, May 29 after being shuttered more than a month because of the coronavirus pandemic.
The company said in a statement the stores that were closing were deemed "underperforming" or in an area with "too many locations in close proximity."
There are two Tuesday Morning locations closing in Wisconsin including one outlet in Green Bay and the other in the Greenway Shopping Center in Middleton.
On a history note: A record check at the West Bend City Assessor's office shows Tuesday Morning may have been in that location since 2010. Prior to that I believe the store was home to Ben Franklin. Any local historians who can provide more info… that insight is welcome.