Two men injured in semi vs. pickup accident Friday, Aug. 16 on STH 145 in Germantown | By Germantown Police Captain Michael S. Snow
August 16, 2019 – Germantown, WI – On Friday, August 16, 2019 at 5:05 a.m., Germantown Communications received a 911 emergency call reporting a semi-tractor/trailer had collided with a pickup truck on STH 145/Fond du Lac Ave., north of CTH Q/County Line Road.
The Germantown Police were dispatched along with the Germantown Fire and Rescue Department.
Upon further investigation it was learned the semi, operated by a 52-year-old male, was travelling southbound on STH 145. A pickup truck, operated by a 28 year old male, was travelling NB on STH 145 and crossed the center line, colliding head on with the semi. There were no other passengers in either vehicle. The driver of the semi was transported to an area hospital for what are believed to be, non-life threatening injuries. The driver of the pickup was taken to the hospital by Flight for Life for extensive injuries.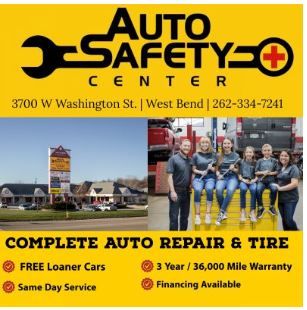 The Germantown Police Department was assisted by the Menomonee Falls Police Department, the Washington County Sheriff's Department and the Wisconsin State Patrol. The Wisconsin DNR was contacted regarding a small diesel spill from a ruptured fuel tank on the semi. Arrangements were made by the semi company to have the spill cleaned. As of 9:15 a.m. the roadway was still closed for investigation and clean up.
It is believed controlled substances are a contributing factor in the accident.