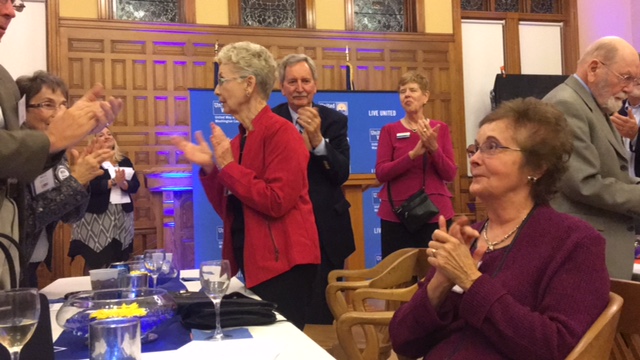 A major tribute Friday night to 80 years of success with the United Way of Washington County. The guest list included local volunteers who have donated their time and support of the organization.
Leaders recognized, and some several times, included Tom Bast, Pat and Tom Strachota, Andy Gumm, Nancy and Jerry Mehring, Cliff and Betty Nelson, Mo Josten, Alan Kieckhafer and John Dedrick … just to name a few.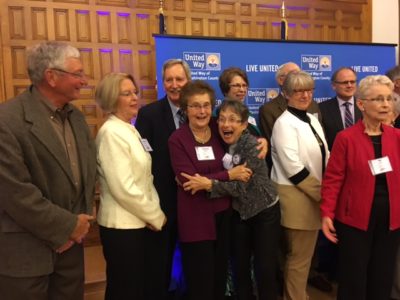 The big announcement of the evening was made by the executive director of the United Way of Washington County Kristie Brandner.
"It is our honor and privilege to announce the creation of the Doug and Sharon Ziegler Leadership Scholarship Fund," said Brandner.
"This scholarship will continue to demonstrate the love, the passion and the drive the Zieglers have for local nonprofit organizations."
The fund will be used for training and development for non-profit leaders to help equip them for the current and next generation of leaders in the community.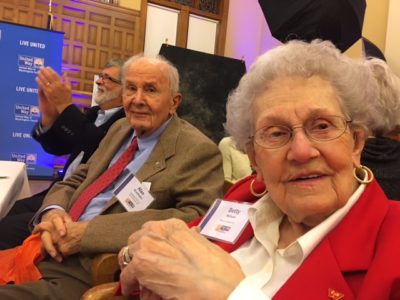 "So let's all celebrate the Ziegler legacy from 1936 to today and tomorrow and show our support to the Zieglers," Brandner said.
The evening celebration was held at The History Center of Washington County.