Washington Co., WI – Unofficial election results are in for partisan primary races in Washington County. Click HERE for the latest results in Washington County.
The polls closed at 8 p.m. and while there was a predicted turnout of about 10 percent in Washington County.
In the Fifth Congressional District Republican Scott Fitzgerald will faceoff against Democrat Tom Palzewicz in the Nov. 3, 2020 election.
The race will determine who fills the seat being vacated by retiring Congressman James F. Sensenbrenner. With 100% of the precincts reporting Fitzgerald beat challenger Cliff De Temple 76% to 23%.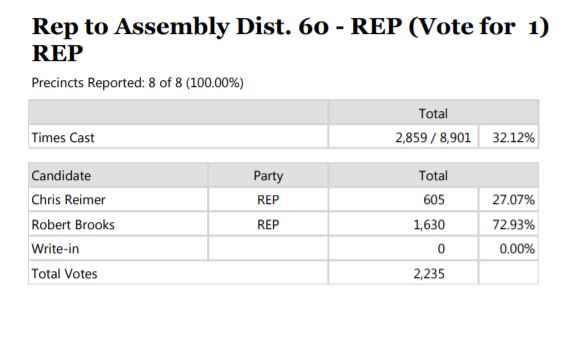 In State Assembly District 60 incumbent Robert Brooks beat challenger Chris Reimer to advance to the November election.
With 100% of the precincts reporting Brooks beat Reimer 72% to 27%.
All results from the August 11 partisan primary election in Washington County are available by clicking HERE
Canvassing for all results will occur before the end of the week.