UPDATE: February 3, 2021, 20:00 – Kewaskum, WI – The Washington County Sheriff's Department issued the following press release:
On Wednesday February 3, 2021 at approximately 2:50 p.m., the Washington County Sheriff's Office received a landline 911 phone call from a resident in the 8100 Block of Forest View Road in the Town of Kewaskum reporting a subject that forced his way into the residence demanding the keys to a vehicle.  Deputies and an officer from the Kewaskum Police Department were subsequently dispatched to the scene.  At approximately 2:56 p.m. a second 911 call from a neighboring residence reported hearing shots fired and observed an armed subject walking towards the caller's residence.  Upon deputy(s) arrival there was an exchange of gunfire with the armed suspect followed by the suspect fleeing on foot. A perimeter was established and a drone located a subject matching the suspect's description a short distance north of the deputy(s) initial encounter.  Officers approached and located the suspect deceased from an apparent gunshot wound.  A firearm was also located near the decedent.
Additional responding deputies located a deceased subject outside the first 911 caller's residence. A witness stated that the resident had been shot by the armed suspect prior to law enforcement's arrival.
While there is no longer a threat to the community, roadways in the immediate area will remained closed to facilitate the ongoing investigation.  As such, motorists are requested to avoid the area.  The Washington County Sheriff's Office is investigating the death of the local resident. The Wisconsin Department of Justice Division of Criminal Investigation has also been requested by the Sheriff's Office to investigate law enforcement's shooting of the suspect.
This is a fluid and ongoing investigation, and no additional information or names are being released at this time.  Additional information will be released by the appropriate agency once it becomes available.
February 3, 2021 – Kewaskum, WI – According to Fox6News.com, there is a "There is a significant police presence seen in a neighborhood on Forest View Road in Washington County."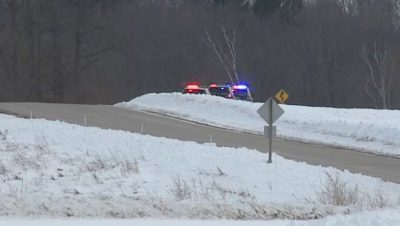 This is a developing story. Washington County Insider will bring you more information as it becomes available.