Update on Eighth Avenue construction and road reopening
November 14, 2019 – West Bend, WI – The City of West Bend Engineering Department has followed up on the status of Eighth Avenue. A four-block span from Highway 33 to Walnut Street was repaved over the summer. Sewer and water lines were replaced along with curbing and carriage walks.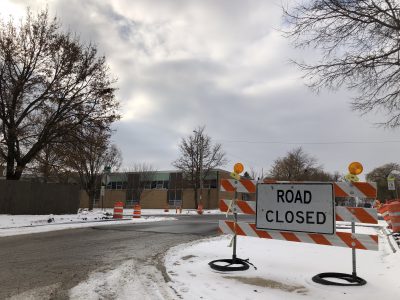 The $1.35 million project took a little more than five months to complete. On November 5, road crews put down two layers of asphalt and the road looked nearly complete however signs saying 'Road Closed' are still posted. Click HERE to read more about the project costs and bidding.
According to City Engineer Max Maréchal contractors "plan on moving in with restoration crews on Friday, Nov. 15 to grade the terraces, spread topsoil, and mat those areas."
It's estimated there is a week's worth of work, weather permitting.
"We anticipate the road will be open to traffic the week of November 25," said Marechal.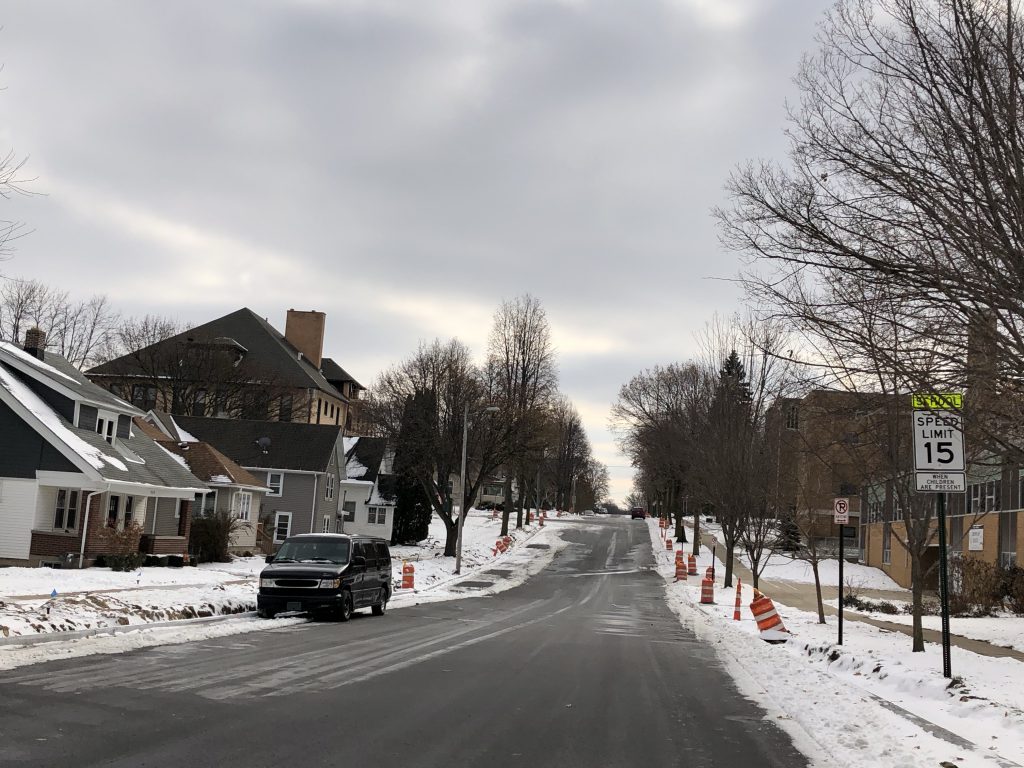 As far as traffic that's currently using the road, Marechal said, "Some people have started using the street even though it is still technically closed to traffic. Therefore the contractor will post some temporary NO PARKING signs to help minimize conflicts with their equipment and personnel while they get the restoration work done."
In West Bend winter street parking begins December 1 to April 1 from 11 p.m. to  6 a.m. The basic rule of thumb for street parking is even side of the road on even numbered calendar days and odd side of the street on odd numbered calendar days. The citation is $20 in West Bend if you are on the wrong side.
In Kewaskum, the winter parking restrictions start Dec. 1. The note on the Village's website reads: WINTER, NO PARKING: From December 1 to April 1  No on street parking between 2:00 AM and 6:00 AM
Hartford's winter street parking regulations are in effect Dec. 1 – March 31 from 3 a.m. – 6 a.m.
The Village of Slinger has winter parking from November 1 to April 15, between the hours of 3 a.m. and 6 a.m., no vehicles shall be parked on any street in the Village of Slinger.