November 14, 2019 – Pewaukee, WI –Juliana V. Johnson (nee Van Susteren) of Pewaukee, 62, passed away on Tuesday, November 12, 2019 at Angel's Grace Hospice. She was born to James and Marcia (nee Banucci) Van Susteren on August 1, 1957 in Racine. She married Rick Johnson on October 17, 1981 at Elmbrook Church in Brookfield.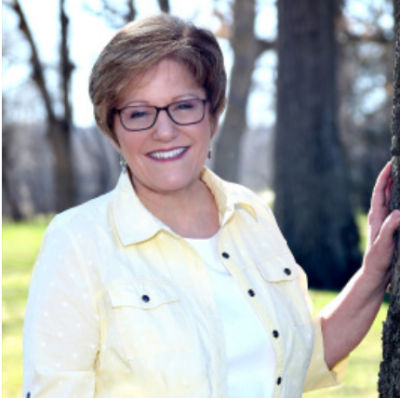 Julie graduated from St. Catherine's High School of Racine, Class of 1975 and earned her accounting degree from Carroll College of Milwaukee in 1979, where she was also a member of Alpha Xi Delta. She became a C.P.A. and was employed at Peat Marwick Mitchell, Continental Bank, Republic Savings and Loan, Midwest Twisters, Westbrook Church, and Kettlebrook Church. She also worked at City on a Hill, various other churches as a consultant, and at Northbrook Church for 22 years, where she was also an active member.
Her life was devoted to faithfully following the Lord Jesus Christ, and the way she lived her life was an overflow of her love for Him. She was a resourceful problem-solver who could move mountains with her persistence and dedication. She poured out her life for her friends and family, bringing joy to everyone she knew. Her love for baking amazing desserts, making pancakes with grandbabies, and cheering on the Green Bay Packers topped the list of her favorite things to do. Above all, she loved spending time with her family and loving on her grandbabies.
Those she leaves behind to cherish her memory include her husband, Rick of Pewaukee; children, Amy (Adam) Benotch of Menomonee Falls, Lisa (David) Neureuther of Menomonee Falls, Emily (Dan) Stiving of Columbus, OH, and Becca Johnson of Austin, TX; grandchildren, Austin, Carter, and Elliana Benotch, Frederick Neureuther, and James and baby Stiving; mother, Marcia Van Susteren; siblings, Linda Waller, Susan Van Susteren, and Peter (Heather) Bridges. She is further survived by her wonderful nieces and nephews, many other relatives, and dear friends.
Julie is preceded in death by her father, James, and brother, David.
The Memorial Service will be held on Saturday, November 23, 2019 at 10:30 a.m. at Northbrook Church, 4014 Hwy 167 W, Richfield, WI 53076, with Rev. John Bauernfeind officiating. Her family looks forward to greeting guests at a reception following the service. A private Graveside Service with interment of cremains will take place at Forest Hills Cemetery in Pewaukee.
In lieu of flowers, memorial donations may be made to Focus on the Family – please designate Option Ultrasound, Northbrook Church Campus Development, or c/o Rick Johnson to be used for grandchildrens' education funds.
The family would like to offer a special thank you to their sweet community of friends, Rent-a-Daughter, and the staff at Angel's Grace for the compassionate care and comfort given to Julie.