UW-Washington Co. staffers selected for regional posts

Regional Administrative Announcements: Facilities and Financial Specialist Named
The remaining two regional positions for the new southeastern region that includes UW-Washington County, UW-Waukesha and UW-Sheboygan were recently announced.
These positions include: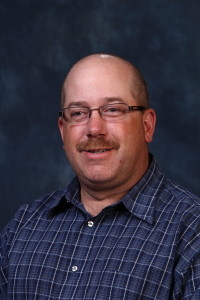 Jon Etta was named Regional Director of Facilities Planning and Management (FP&M). Etta has served as Buildings and Grounds Superintendent at UW-Washington County since 2007.
In this newly created position, Etta will be responsible for campus and regionally-based coordination of all facilities planning and management matters, including projects, construction, workforce management, budget, maintenance, plant operations, housekeeping, grounds keeping, and real estate.
Together with the Regional Executive Officer, he will work closely with local government units to manage and plan facilities improvements and maintenance. Etta will also work closely with the institutional office on matters pertaining to facilities planning, the capital budget, and operations and maintenance standards.
Gloria Wabanimkee was named Regional Financial Specialist. Wabanimkee worked as a Financial Specialist at UW-Washington County since 1997 and will remain based on this campus. In her new regional role, she will manage the procurement and accounts payable activities, monitor travel expense reports and provide general accounting activities for all three campuses.
In other recent announcements, Jean Kelley recently began duties as Administrative Specialist. Kelley previously worked in the Marketing and Communications office since 2003. In her new role, she will be the primary administrative support for the campus, with a broad range of duties from office and events support to point of contact for various Human Resources and Business Services functions.
Fatima Guled has joined the UW-Washington County Student Affairs team as an Information Specialist. A recent graduate of UW-La Crosse, Guled will be the first point of campus contact for students and their families interested in learning more about becoming a student at UW-Washington County.
Hannah Young was appointed as the new CASE Associate. As a former student employee, Young brings with her the technical knowledge necessary in this new help desk position located within the Learning Commons.
UW-Washington County is one of 13 two-year campuses in Wisconsin that make up the UW Colleges. The campuses serve as an affordable access point to the UW System, offering a quality UW education to many students who might not otherwise be able to attend college.