Matinees start at 11 a.m. through April 2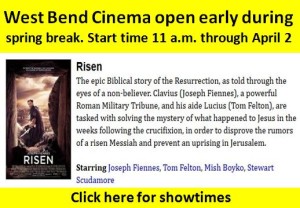 The West Bend Cinema is celebrating spring break by opening early through April 2.
The new owners, who pledge cleanliness and friendliness, are also honoring gift certificates from the Paradise Theatre.
Find showtimes and a list of movies log onto West Bend Cinema.