UW-Washington County Associate Professor of English wins Chancellor's Award for Excellence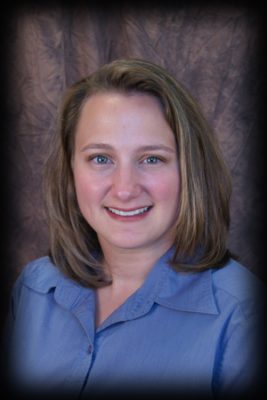 Sept. 6, 2017 – Washington Co., WI – Dr. Jennifer Heinert, Associate Professor of English at UW-Washington County, received the 2017 Chancellor's Award for Excellence in Teaching by a Faculty Member. The prestigious award was presented at the UW Colleges' Convocation ceremony held at UW Fox Valley, where faculty from across the state had gathered for the start of a new academic year.
Dr. Heinert's "thoughtful reflection on and continual improvement to her teaching in response to meticulously researched best practices proves that she embodies a true teacher-scholar," according to Provost Karen Schmitt who presented the award.
It was noted Heinert's use of "writing portfolios and specific feedback empower students to make fundamental revisions and actually see their personal growth while her carefully scaffolded and sequenced activities make literary learning approachable despite its complexity."
Students recognize and appreciate this, and in a letter of support for this award, one student pointed out, "you can tell that this is Dr. Heinert's passion in the way she teaches class and engages with student inquiry. The learning that has been cultivated in me by Dr. Heinert is knowledge that I will take with me for the rest of my academic career and on into my field of work."
Dr. Heinert's research that leads to constant improvements in her teaching is often collaborative, embraced by her departmental colleagues, and widely shared through numerous publications and presentations. Dr. Heinert also played a critical role in revising the UW Colleges Writing program learning outcomes. This revised program has not only benefited students throughout the UW Colleges, but also received two national awards. Her passion for effective teaching and for support of her colleagues is evident in her significant service work with the UW System Office for Professional and Instructional Development, the Associate's Degree Reimagining Task Force, and the Student Survey of Instruction Working Group, among others. The reading circles, workshops, and online discussions she provides as the Virtual Teaching and Learning Center Director inspire and shape the teaching practices of her colleagues across the Colleges. Dr. Heinert's department recognized her leadership by recently electing her to the position of Department Chair. 
UW-Washington County is located at 400 S. University Drive in West Bend.  The campus offers freshman and sophomore level classes in over 250 majors, providing a local start on a University of Wisconsin degree. The campus has approximately 700 students and offers small class sizes, top-notch faculty and affordable tuition. For more information about the campus, visit the website, washington.uwc.edu or email: [email protected]