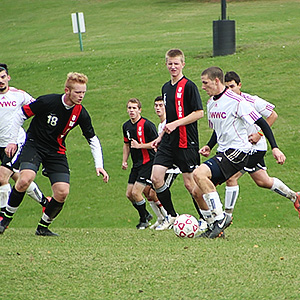 Oct. 16, 2017 – Washington Co., WI – The UW-Washington County soccer team played UW-Waukesha in the first round of the Wisconsin Collegiate Conference State Tournament playoffs on Saturday, Oct 14.
The Wildcats lost by a score of 4-0. Corey Donovan had 18 saves in goal. This concludes the teams season.
I would like to thank the following people for our season: the fans and parents for their support this season, Debbie Butschlick, our athletic director, for organizing everything for us, Jim Miller for maintaining our field and my players for all the effort they put into this season.
Without you, none of this would have been possible. See you out on the pitch next year.