UW-Washington County women named to WCC All-Conference basketball team. Congrats Megan Breuer and Kimberly Zimmel.
March 1, 2017 – West Bend, WI – Two student athletes from the UW-Washington County womens basketball team have been selected to the Wisconsin Collegiate Conference All-Conference team
Megan Breuer was named first team all conference. Breuer finished the season averaging 17.4 points per game. She finished the season with 86 rebounds, 49 assists, 37 steals and 3 blocked shots.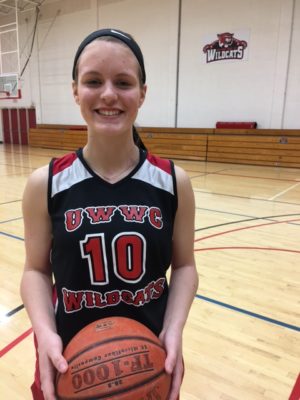 Kimberly Zimmel was named WCC second team All Conference. Zimmel averaged 9.1 points per game and finished the season with 119 rebounds, 52 assists, 45 steals and 9 blocked shots.