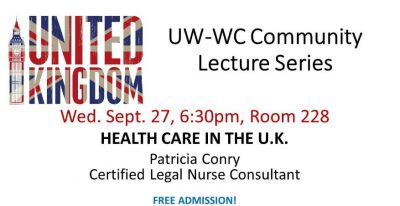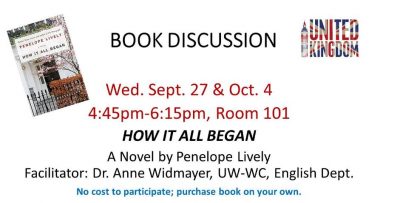 Sept. 27, 2017 – Washington Co., WI – The second evening in the fall lecture series at UW-WC as the focus is on the United Kingdom.
On Wednesday, Sept. 27 starting at 4:45 p.m. there will be a book discussion in Room 101 regarding a novel by Penelope Lively.
Then at 6:30 p.m. Patricia Conry talks about health care in the U.K.
The UW-WC Community Lecture Series is free – join us in room 228.