UW-WC loses on the road to UW-Waukesha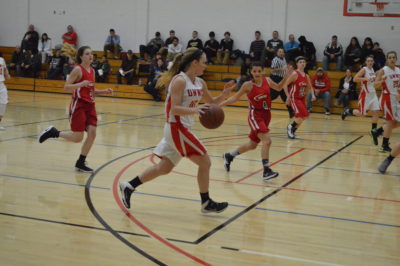 Feb. 1, 2017 – West Bend, WI – The UW-WC Wildcats lost a tough game against UW-Waukesha on Wednesday night, 82-70.
 The Wildcats closed the second quarter strong with a 6-0 spurt, including a shot that fell right before the buzzer, to close within four points.
They took the momentum into the second half and led 46-44 shortly into the third.  The teams traded baskets throughout the second half.  However, the Wildcats just couldn't keep up in the fourth quarter.
Late in the fourth, Waukesha used a 7-0 run, including two three's, to open up the game and gain a 69-62 lead and held on for the win.
The Wildcats were led by Megan Breuer with 31 points and Ciara Dricken added another 15.  Kim Zimmel and Marissa Kaul also had 10 a piece.
The Wildcats play on the road Friday against Fox Valley Tech.