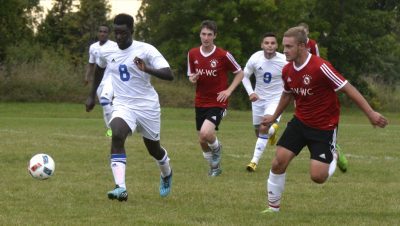 Oct. 13, 2017 – Washington Co., WI – The UW-Washington County soccer team finished regular season play Wednesday night against UW-Waukesha.
The final score saw the Wildcats drop a 5-0 game. Corey Donovan had 20 saves in goal.
The Wildcats first playoff game will be on Saturday, Oct. 14 at 1 p.m.
Once the final conference standings are posted, they will know who they will be facing.