October 21, 2019 – Washington Co., WI – The UWM – Washington County Wildcat Golf Team won the Wisconsin Collegiate Conference State Championship at Mascoutin Country Club.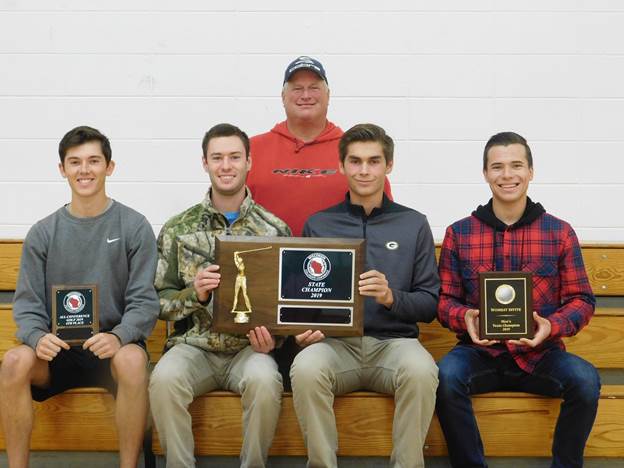 "Winning a championship and playing in the bitter cold at Mascoutin Country Club was a great accomplishment, and I'm proud of the team," said coach John Minz.  "Antonio Feciskonin went out first and set the tone. Jacob Eichline, Brad Halverson, and Josh Bohn then did their part to bring home the Championship." 
"As great as it is to win the Championship, it's bittersweet knowing this is last time a UWM-Washington County Golf Team will compete due to athletics being eliminated after this year. I'm just disappointed in the lost opportunity for the student athletes.
"But that's the future, today we celebrate," said Minz.