November 6, 2019 – Washington Co., WI – UWM – Washington County traveled to the UW- Oshkosh at Fox Cities for the Wisconsin Collegiate Conference State Soccer Finals on November 2.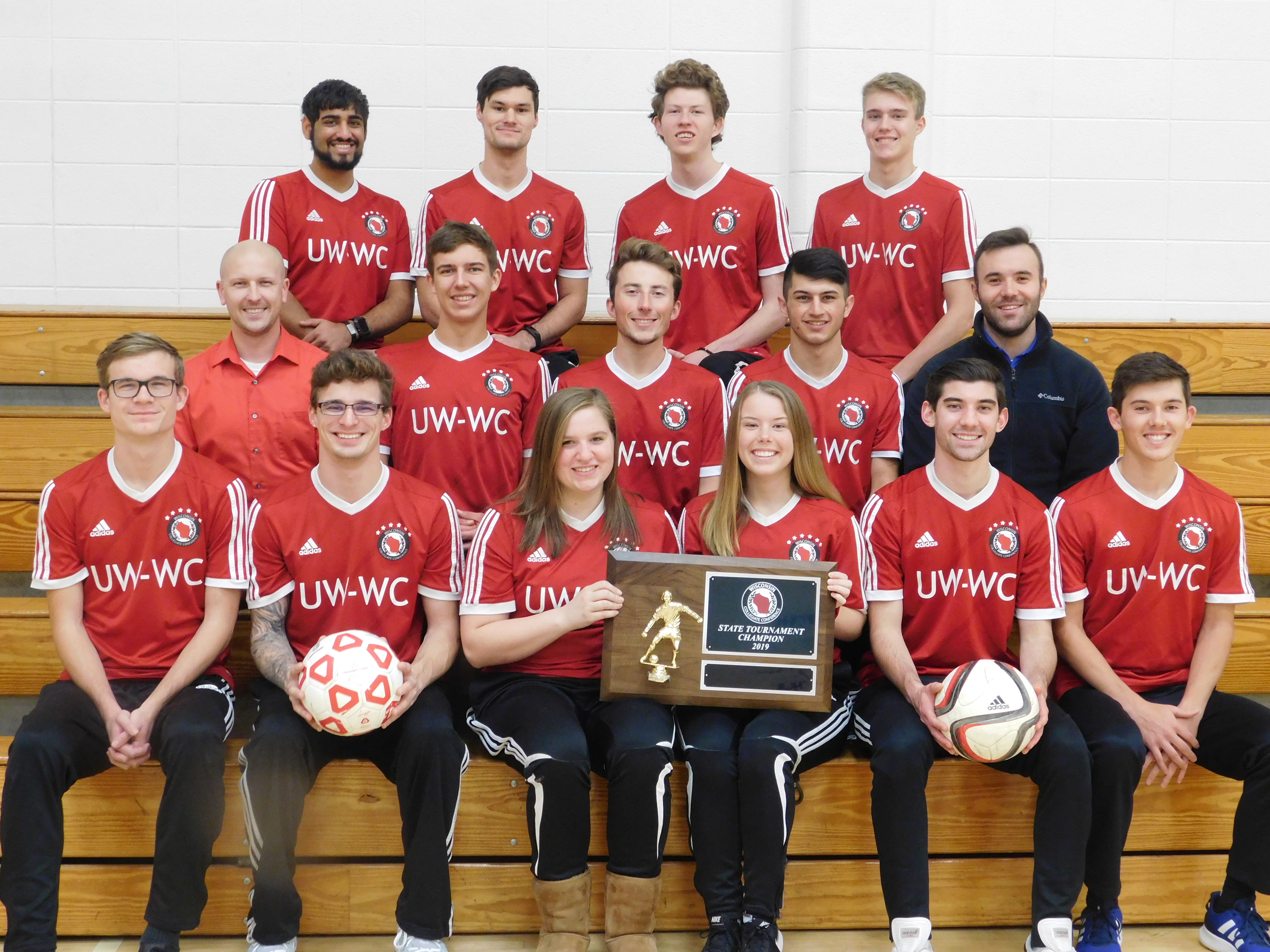 The match against UWO – Fox Cities was played at Calder Field in Menasha, WI.  Fox Cities scored first and led 1-0 at halftime.  In the second half, a goal from the Wildcats Joseph McGarvie tied the match.
The goal was assisted by Zach Ross. A few moments later, the Wildcats scored again off a shot from Zach Ross. Despite a high pressured offense from Fox Cities in the last 10 minutes of the game, Washington's defense prevailed resulting in a final score of 2-1.
UWWC goalkeeper, Brenden Rice, had 10 saves including a Sports Center worthy full-extension diving save in the closing moments of the match.
The team celebrated its victory on the field with family and friends after the match.
This is the perfect way to complete a successful soccer program at UWM-Washington County.