October 9, 2019 – Washington Co., WI – The Wildcats volleyball team of UWM-Washington County played in a triangular match against the Lakeland Muskies and Maranatha Sabercats.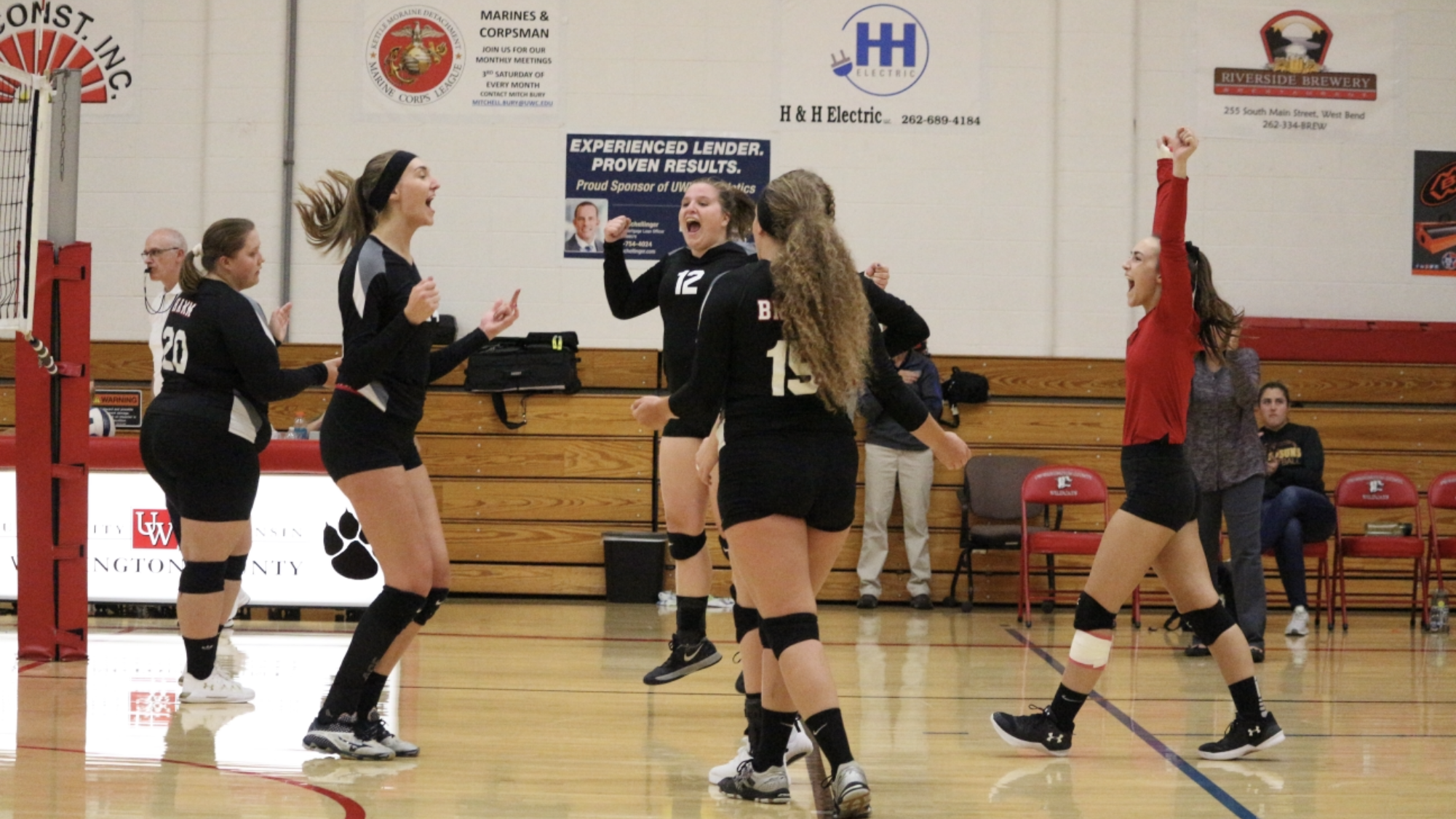 With energy and teamwork the Wildcats were able to defeat both teams.  After a rough game against the Muskies the Wildcats learned how to use communication in order to secure a win.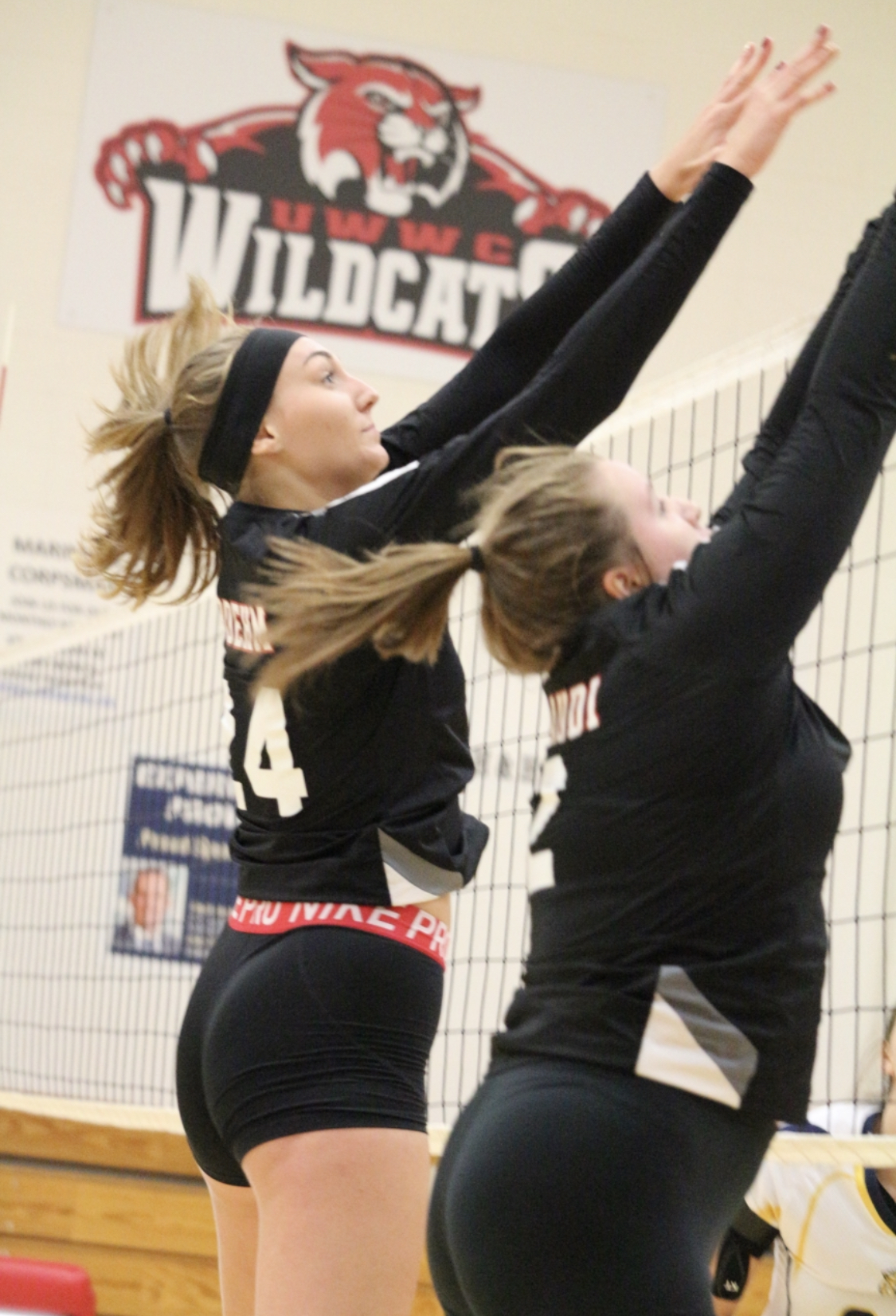 At the game against Lakeland, the team clicked and worked together.
The Wildcats learned that having energy is going to be the most important part of any game.
This communication and energy continued throughout the match against the Sabercats.
UWM-Washington defeated the Muskies 25-20, 12-25, 25-10  and beat the Sabercats 25-18, 27-29, 25-18.
Leading the way for the triangular was Kayla Boehm 21 kills, 4 blocks. Morgan Kappler 15 kills, 17 digs, Caryn Hamm 57 assists for kills, Heather Pokorski 60 digs and 3 ace serves, Sammi Brown had 25 digs and Grace Vogel had 21.
Wildcats record is 3 -2 overall and 1 – 1 in the WCC Eastern Division Conference.