UWM at Washington County wins again – marches toward WCC State Tournament | By Paige Airaudi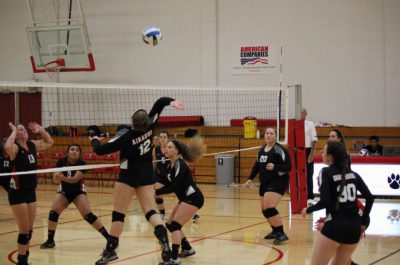 Oct. 16, 2018 – Washington Co., WI – The UWM at Washington County Wildcat volleyball team advance toward the WCC State tournament with another win under its belt against UW-Whitewater at Rock County 25-7, 25-16, 25-7.
Throughout the match, the Wildcats worked to improve on skill, including running plays properly and consistency in basic skills.  This seasons success has increased the energy level of the team, having the Wildcats ready to leave it all on the court at the State tournament.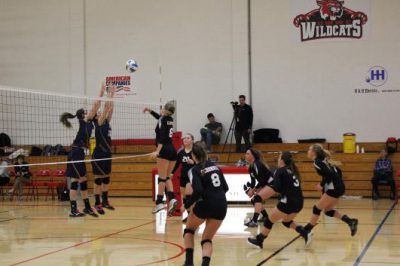 The team was led by Breanna Cronin and Kayla Boehm with 8 kills each, Kayla also had 6 blocks while Breanna had 9 digs. Sammie Brown led the team with 5 ace serves, Catherine Tucker had 21 digs and Kayla Schommer topped the team with 11 assists for kills.
The final regular season game is on Wednesday, Oct. 17 at home against UW – Green Bay at Sheboygan County starting at 6 p.m.