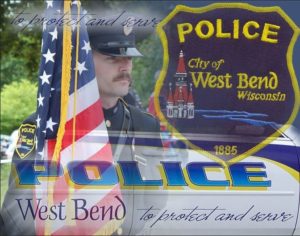 HIT AND RUN-UNATTENDED VEHICLES – 700 Block Elm St.
The West Bend Police Department is looking for assistance identifying a vehicle involved in a hit and run collision which occurred on 10/03/16 at about 11:20 a.m. in the 700 Block of Elm Street.
According to a citizen witness, a blue vehicle, similar to a Honda, with a college emblem or sticker in the rear window, exited the alley between Seventh Avenue and Eighth Avenue, making a sharp left turn on Elm Street.
The vehicle struck a parked car near the alley exit, and then backed up sideswiping several other cars parked along the north side of the street.
The vehicle left the area northbound on Eighth Avenue. All victim vehicles were unoccupied at the time.
Damage to the offending vehicle should be on the passenger side. Anyone with information should call the West Bend Police Department at 335-5000.