VIDEO | 2018 – 2019 enrollment projections in West Bend School District
Feb. 13, 2018 – West Bend, WI – The West Bend School Board received a review of 2018 -2019 enrollment projections for the school district. Interim director of finance and support services Dave Van Spankeren reviewed the numbers from the Robert W. Baird forecast model.
"You can see the decline, the gradual decline," said Van Spankeren. "This is a projection. I know the districts done studies before, we have some of that information; this is just a projection it's about 1.5 percent each year declining.  But this all could change with the economy changing, jobs changing, but this has been a pretty normal trend in many school districts."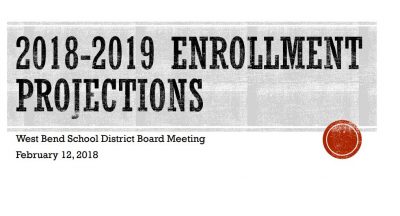 School board member Monte Schmiege said he had a difficult time making sense of the numbers. He said he didn't understand how numbers could be dropping in kindergarten and then hold steady at 408 moving from 2019 – 2023.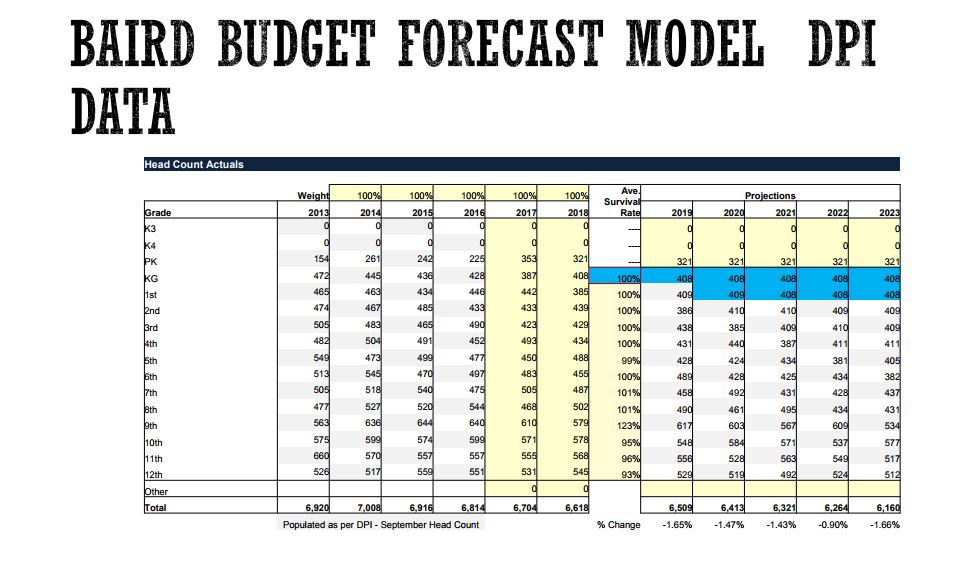 More data can be found by clicking HERE.