Washington Co., WI – The auctioneering team of Cassie Hanson and her 8-year-old daughter Elsie are turning heads and raising a lot of money and they were front and center at the Governor's Blue Ribbon Livestock Auction at the Wisconsin State Fair.
"I love it," said Elsie. Standing in the middle of the Show Arena at the
Washington County Fair
, a wee girl in a colorful dress and white cowboy hat had the command of the room as she called and bantered prices with an eager crowd.
Click HERE to SUBSCRIBE to FREE local news at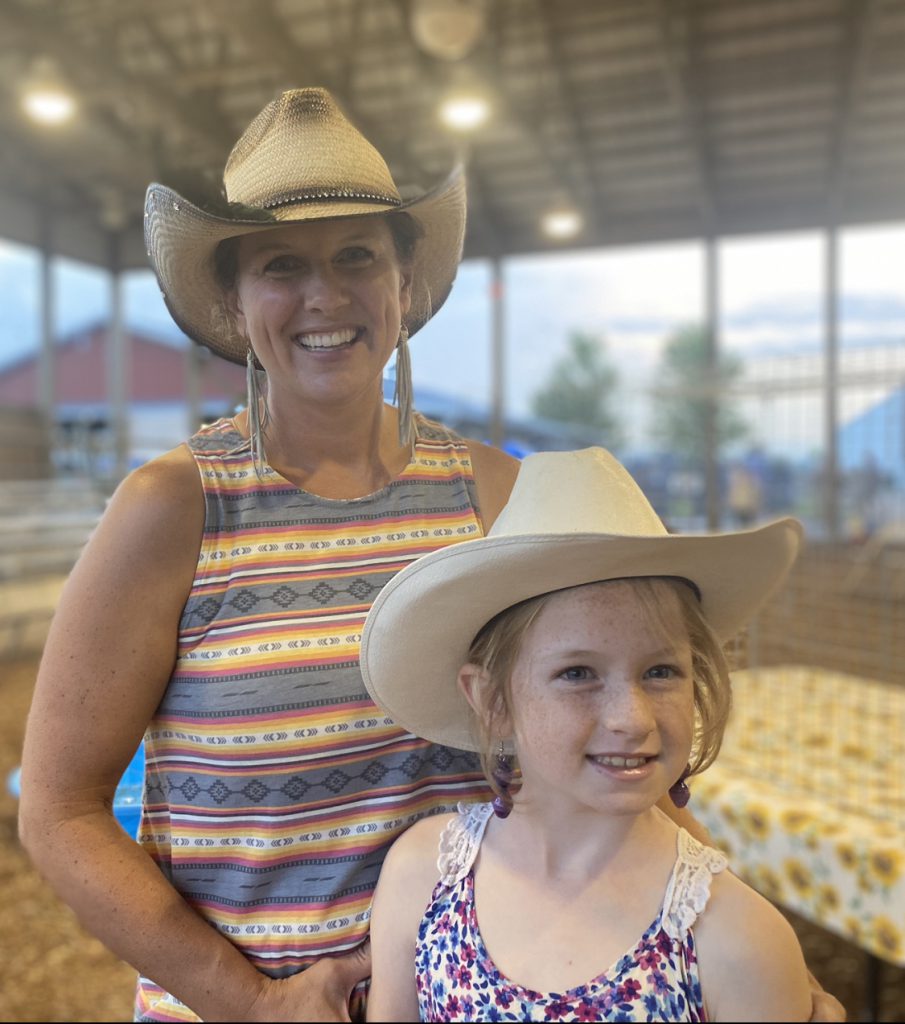 "It's fun but I have to work on my filler words and being able to read the bidding signs faster," said a confident Elsie.
Her mom, who had relatives who were auctioneers, said she is doing "pretty dang amazing."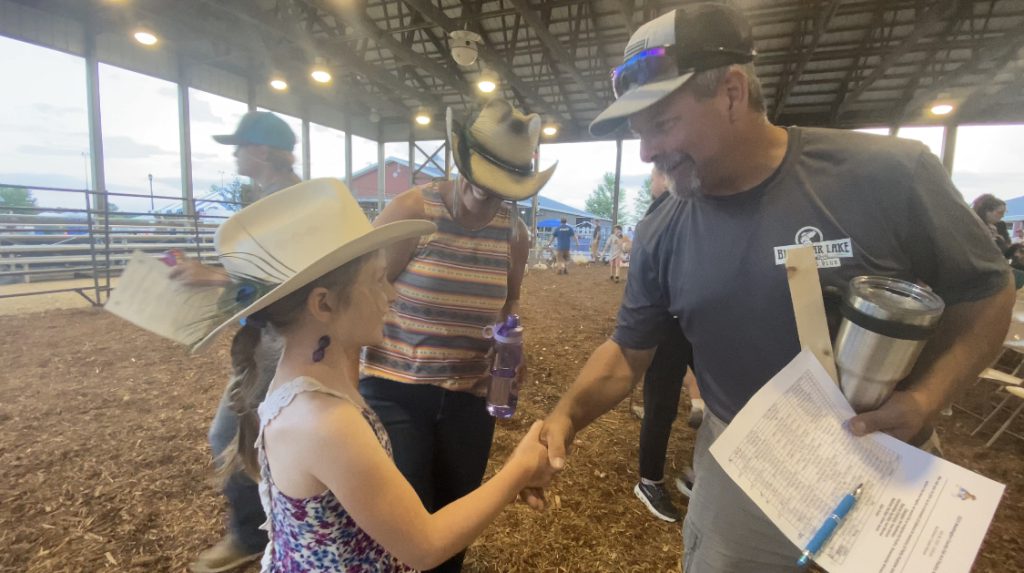 "She's definitely a pretty quick thinker with her numbers, she's excellent in math, she's a fast talker and has a lot of personality," said mom Cassie Hanson. "She has a lot of fun with it and in the family has definitely taken to it the quickest for her age."
Hanson's teenage daughter and 10-year-old son are also auctioneers.
"I started the Ozaukee County auctioneering project for the 4-H," said Cassie. "We usually have about half a dozen, maybe 10 kids."
Hanson and the 4-H auctioneers oversaw the pie auction last Friday at the Ozaukee County Fair.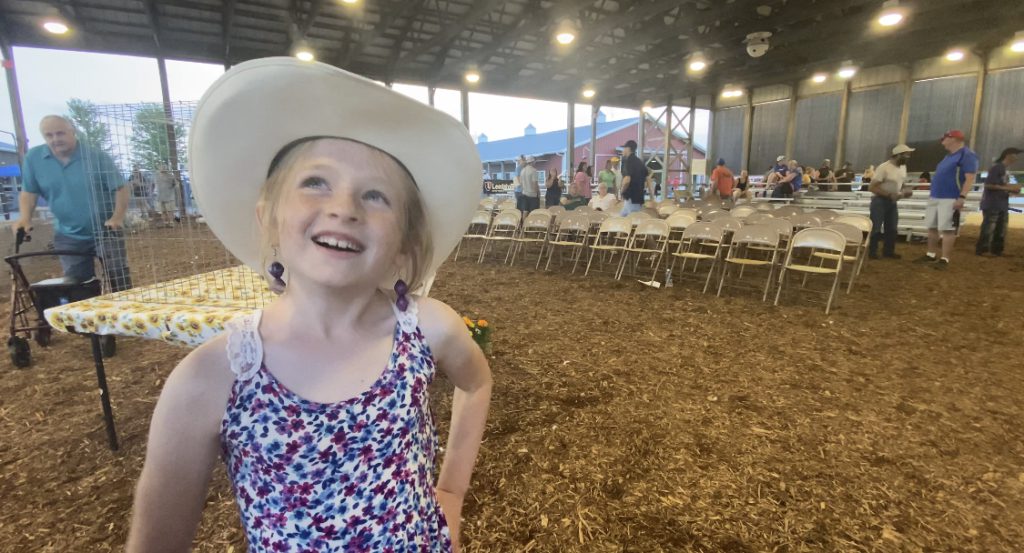 As for Elsie, who is home schooled, she's onto bigger things. "I'm doing the Governor's auction first place meat products at State Fair," she said. "I'm probably going to be nervous for that."