VIDEO | Active senior living apartment complex closer to fruition in West Bend TIF District
September 11, 2019 – West Bend, WI – The development of a new active senior living apartment-style complex moved one step closer to fruition this week as the West Bend Common Council emerged from closed session to approve a purchase agreement with New Perspectives on the south half of TIF #12.
The proposed five to six-story active senior living apartment-style complex is being proposed on a 4.45-acre parcel on the south end of the former Gehl property just to the west of S. Forest Avenue.
RNT Development, LLC, based in Minnesota, stepped forward with the proposal. The purchase of the property is still being negotiated.
Nick Novaczyk, is CEO with RNT Development.  "This will be a market-rate rental," said Novaczyk. "There will be about 130 to 150 units with underground parking."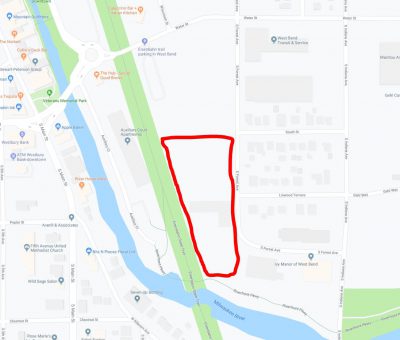 "With the purchase agreement we will now push our concept forward with regard to how big of a building, how many parking stalls, and other things to get this accomplished," said Novaczyk.
The project, according to Novaczyk, is to be completed in partnership with New Perspective Senior Living, the very same organization serving the West Bend community with independent living, assisted living and memory care on Continental Drive.
That former Gehl Company property had been under remediation for the past 7+ years.
"We liked this spot in particular because of its proximity to downtown," said Novaczyk. "Also the access to the Eisenbahn State Trail, MOWA, and the riverwalk."
The northern end of the Gehl lot will also be under development as the City announced an agreement on May 6, 2019 with RafRad LLC and Kinseth Hospitality with the intention of constructing a hotel and office building in the downtown on a portion of the 8-acre site formerly home to Gehl on the southwest corner of Water Street and Forest Avenue.
Novaczyk said the timeline on occupancy is expected to be "in early 2021."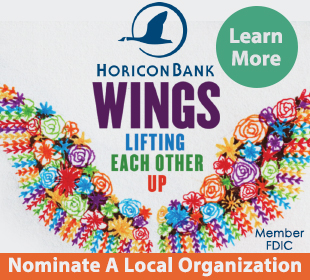 "The hope is to see development begin in the spring," he said. "The City will be working on power, water, sewer and roads and the hope is to have construction shovel ready in spring."
This particular project, according to Novaczyk, will be called Encore Senior Living.  "We still have some work to do and I'm not sure how the building will look from an aesthetic point, but at the end of the day it'll be a really nice looking building," he said.
Early plans indicate the facility will also include a bistro, hair salon, a quasi restaurant, activity room, and possibly a warm water therapy pool.