VIDEO | An icon in Hartford will retire Friday, January 10 from McDonald's on Highway 60
January 9, 2020 – Hartford, WI – That lady at the McDonald's drive thru in Hartford. The one who has been there the past 26 years. The one who knows you by the sound of your voice or your specific order. You may want to take a moment Friday, January 10 to stop and visit and say "thanks" because tomorrow Sandy Thiele is retiring.
She's been called an "icon" in Hartford. Folks around town know her. She's the lady in the drive thru; the one that calls everybody 'Hunny.'
"It's time," said Thiele. "I've been here at this McDonald's since I was 40."
Hired by her manager Jon Schmidt, Thiele still has the spunk, common sense and customer service that's made her a recognizable face in the community.
Thiele, 66, recollects about the changes she's seen in her two decades plus. "We didn't have all these coffee specialty drinks," she said.
"We always had the hamburger and cheeseburger… but they were cheaper back then. Do you remember the brats? And the McRib… those were fun," she said.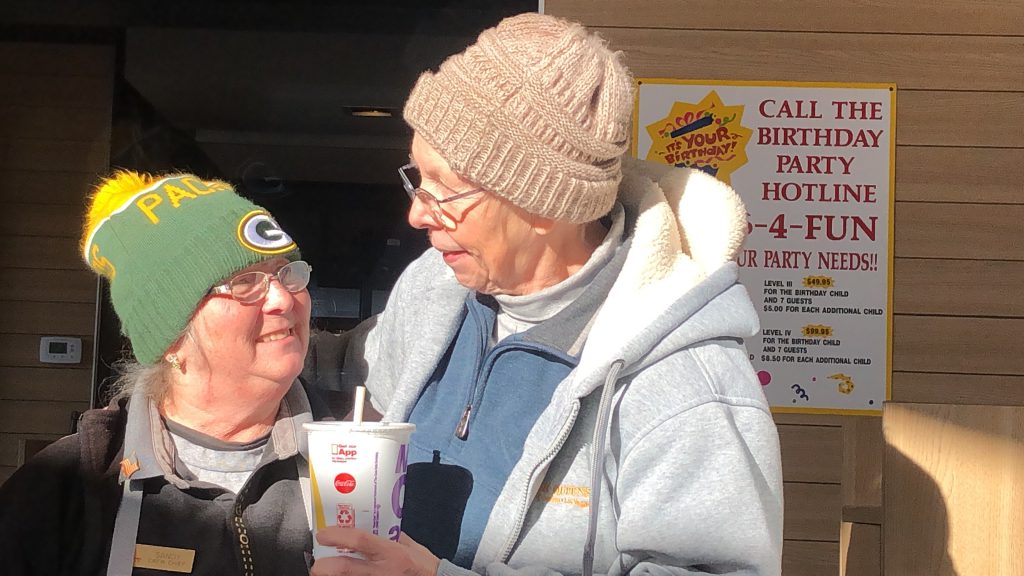 Thiele said the "customers are the best people in the world."
"One lady gets a large coffee, two cream, shot of caramel, and one egg biscuit and all she does is pull up and says my name and I put her order in," said Thiele.
Customers recognize her voice too…. or her signature Green Bay Packer hat or the familiar face in the first drive-thru window at McDonald's. Thiele's there at work, Monday through Friday at 6 a.m.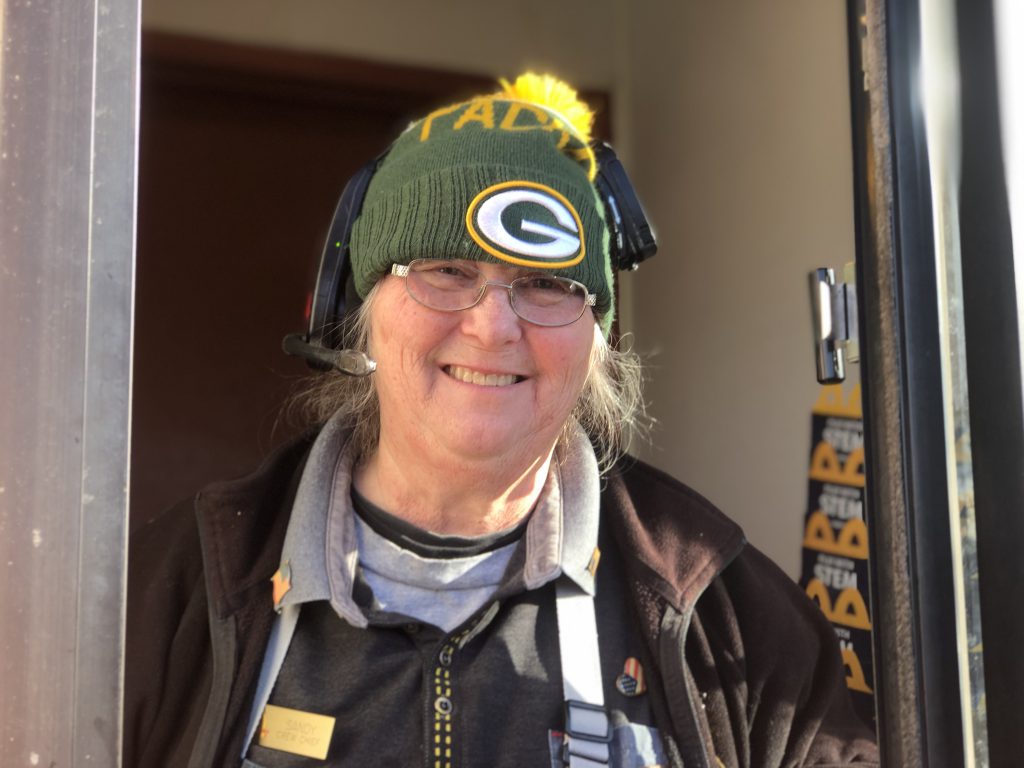 Thiele's view outside her window has changed over the last 26 years. "Walgreens wasn't there," she said. "The dry cleaners was there; and then they moved that. Kwik Trip wasn't there. Culvers was a Hardees and that wasn't Piggly Wiggly it was County Market and we had a Blockbuster back there."
On Friday there will be a 'thank you' celebration at McDonald's in Hartford. Feel free to stop in and wish Sandy well.