Hubertus, WI – Nia is transformational movement that blends grace, strength, mindfulness, balance, fitness, health, power – it's more than a workout.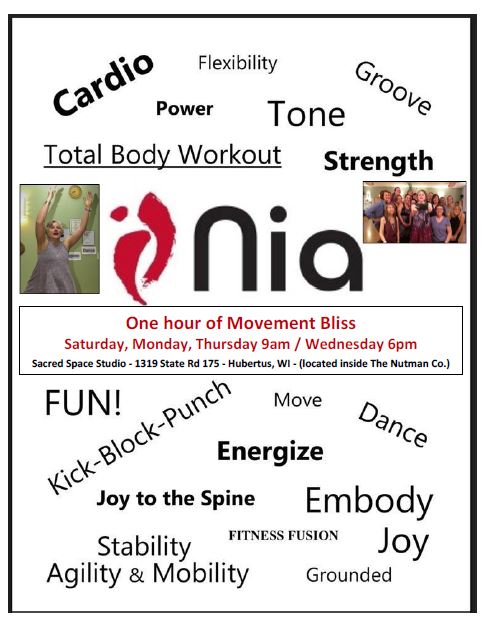 Be joyful, expressive and live in your body! We dance barefoot to diverse and inspiring music!
Jill Campana – Licensed Black Belt
Kathy Rink – Licensed White Belt
Guest Nia teachers are always welcome.
Class times: Mondays, Saturdays and Thursdays at 9 a.m.; Wednesdays at 6 p.m.
$5 to try Nia – Drop in for $10 – Purchase a $75 class punch card for 10 classes.
Click HERE for more information.