VIDEO | Final results from COLUMNS 5K in West Bend
August 4, 2017 – West Bend, WI – With the rainy weather in the rear-view mirror the sun broke through the clouds just in time Thursday to set a steamy atmosphere for the annual COLUMNS scholarship run.
Nearly 220 people participated in the race, Not Just a Walk in the Park, sponsored by Horicon Bank.
Video shows Alec and Aric Miller leading the pack at the start of the 5k and the brothers ended up finishing No. 1 and No. 2 in the race.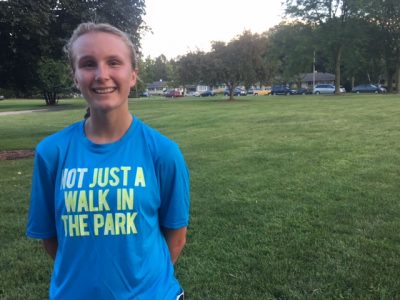 Brianna Renner, 17, of West Bend was the first female to cross the finish. Her time was 24:24:09.
Click HERE to get final results from PT Timing.
Proceeds from the annual run go to scholarships at the West Bend High Schools.
About Author
Judy Steffes
First-run stories from a trusted reporter who has lived in West Bend/ Washington County for over 33 years. Business/faith/education/community/history/arts.