VIDEO | Grandparents Day at St. Peter School in Slinger is a SUCCESS!
April 19, 2018 – Slinger, WI – The grandkids wore out their grandparents at St. Peter School in Slinger on Wednesday. It was Grandparents Day and the kids were in charge.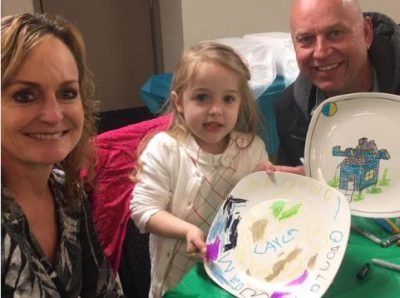 The day started with an all-school Mass and then the students grabbed their grandparents' hand and participated in a day full of fun. Some of the activities included coloring plates. Others took part in a competitive game of BINGO and then there was the dancing. (see video).
A couple of the families were third generation at St. Peter School including the Richard Kratz who graduated from St. Peter in 1968. His children then attended St. Peter and now his grandchildren are enrolled. Ann Kratz said she felt the kids get a better education than in the public school, the children are able to grow their faith and the teachers are committed to working with each child, even those who need more attention in reading and math.
5K teacher Beth Herrigas said over 240 people participated in Grandparents Day and all had a fantastic time celebrating the great opportunities in education offered at a private school.