VIDEO | Is this really the latest wedding trend?
Jan. 30, 2018 – Washington Co., WI –  The 18th annual Bridal Show at the Washington County Fair Park is in the books and one of the more unique vendors was this guy. (see above)
It's a vine for a photography background….. and then it comes to life. It's a bit Wizard of Oz.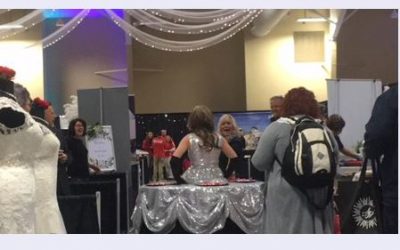 Then there was the table girl or a 'strolling table' and that's just as it sounds. A girl in the middle of a table; she can rotate between food selections and walk the room. She was very Cinderellaesque.
The pieces were presented by Pantaloon Productions. Live Physical Theater.