February 11, 2023 – Inzell, Germany – Town of Kewaskum speedskater and Beijing Winter Olympian Jordan Stolz is picking up where he left off the last time he competed internationally… only this time, he's faster than he ever was.
Early in the Junior World Championship in Inzell, Germany the 18-year-old Stolz notched a first-place finish in the 500 meter with a time of 34.95. That time was just .06th of a second off from when Stolz skated the same track on February 5, 2023 and finished in 34.89.
Click HERE for the ISU Speedskating results from the 500-meter race
Three hours later, Stolz toed the start line again in the 1500-meter race.
Dressed in his USA blue with white stars on the sleeve, Stolz started in the outside lane and after four laps finished with a time of 1:45.17 to secure another gold. Stolz finished nearly 2 seconds faster than the second-place finisher from Japan. Click HERE to see results.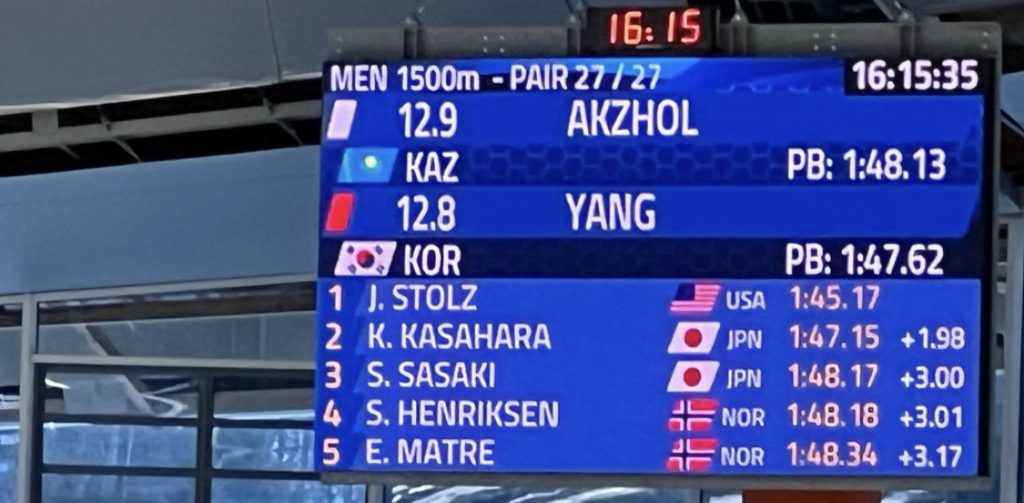 Click HERE to SUBSCRIBE to FREE local news at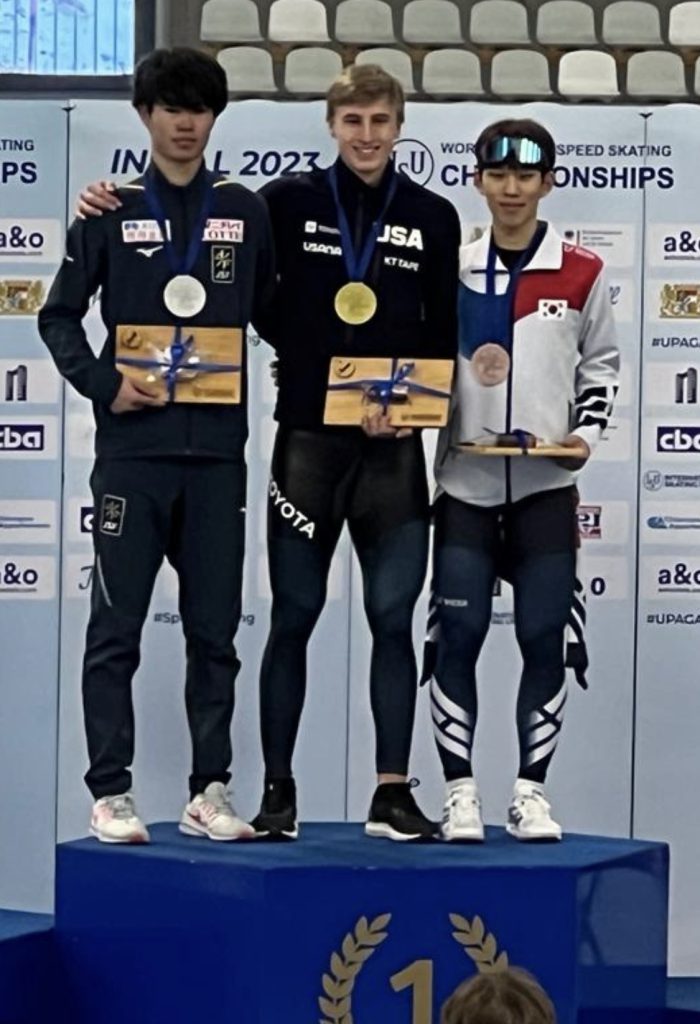 In the Mass start semi-final, Stolz finished the 10-lap event in fourth place with a time of 5:35.58. Click HERE to view full results.
On Saturday, Stolz will compete in the 1000 meter and 5000-meter races. Click HERE for a full schedule.
Sunday he will line up for the Team Pursuit, Team Sprint, and Team Mass start final.
Hat tip Dirk Stolz for photos and video.